« Back to News
August 1, 2019
Meet Alex Poskey: August Employee of the Month
We are so proud to recognize Miss Alex Poskey as August's Employee of the Month! Miss Alex is a Toddler Teacher at our McCandless, PA center and her classroom is always buzzing with curriculum, laughter, learning through play, reading, and dancing. She is constantly promoting positivity in her center and bringing the staff together as a team as McCandless' Center Ambassador – a role that she is so perfectly suited for.
Miss Alex does an extraordinary job of facilitating (and differentiating, as necessary) our Bravo! Curriculum for each one of her students. Every morning, her room is set up in such an inviting way, welcoming students and parents into the learning environment. Alex is always completely prepared for the week's curriculum and delivers a personalized experience by being responsive to the needs of both the children and parents in her classroom.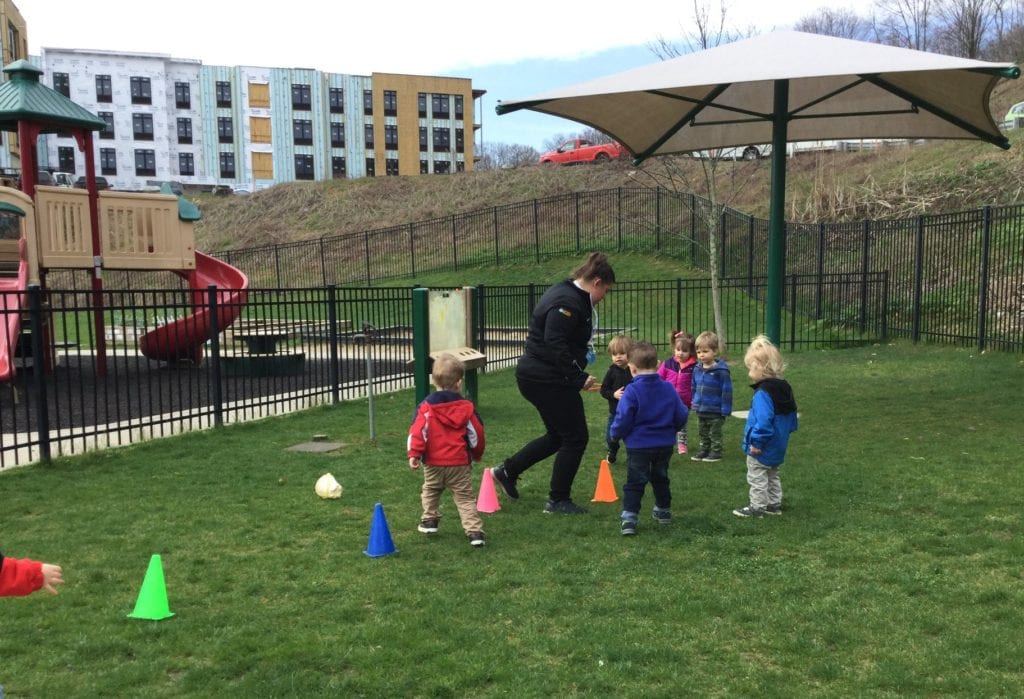 Miss Alex also establishes excellent rapports with families long before their time in her classroom, and maintains these rapports long after the children are out of her classroom. The relationships she has built with the staff and families here is just one of the many reasons why she is the perfect choice for this honor.
Alex is accountable, hard-working and kind, making her such a well-liked and respected team member. She is always happy to help others and her center by pitching in wherever needed. Plus, she's always one of the first people to recognize her teammates' hard work and successes.
This summer, Miss Alex brought (appropriately named) Alex's Lemonade Stand, a foundation that supports research for childhood cancer, to her center. The foundation started as a simple lemonade stand by Alexandra "Alex" Scott, who was diagnosed with cancer and wanted to raise money for hospital and cancer research. The foundation has since grown to where people can register to host their own lemonade stand to raise donations. Ms. Alex registered and set up a Lemonade Stand for the McCandless center and is raising money for childhood cancer through the first week of August. In addition to lemonade, she also has baked goods, most of which she baked!
Miss Alex, we're so glad you're here!