Dedicated to Health, Safety, and Security
Since 1992!
Our mission to build a happy community is rooted in our promises of health and safety.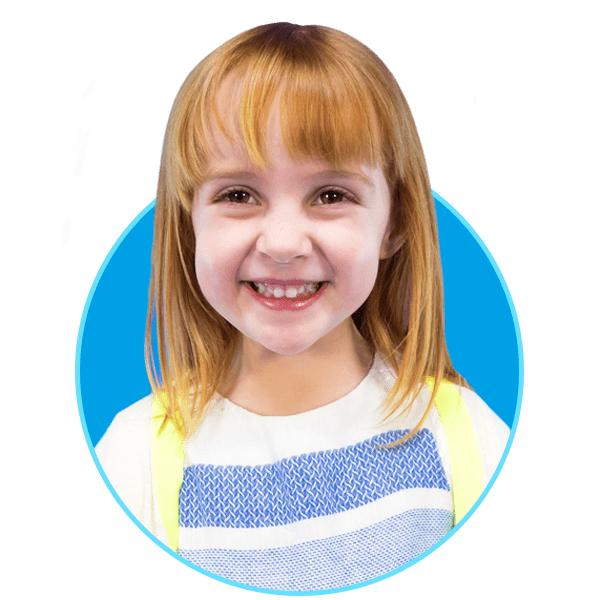 We promise our children:
That we will respect their right to learn in a safe, clean and child-friendly environment. We believe that care and education are equally important and interdependent facets of early childhood.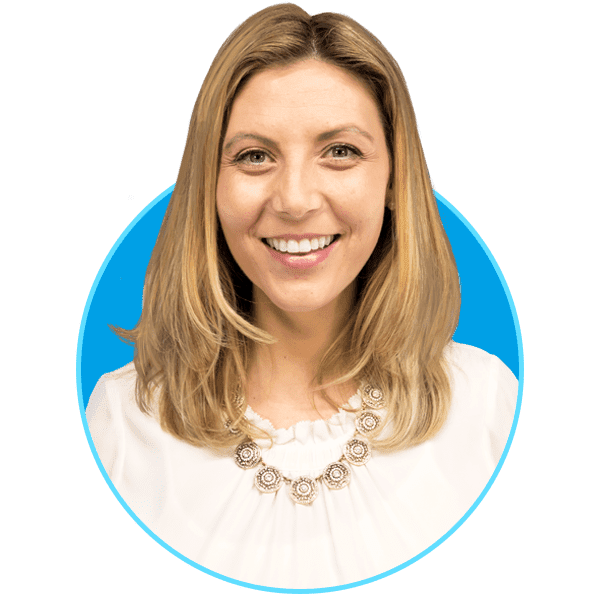 We promise our parents:
Peace of mind that their children are in an environment where health and safety are the top priorities. We give careful attention to cleanliness, handwashing, nutrition and other health and safety routines.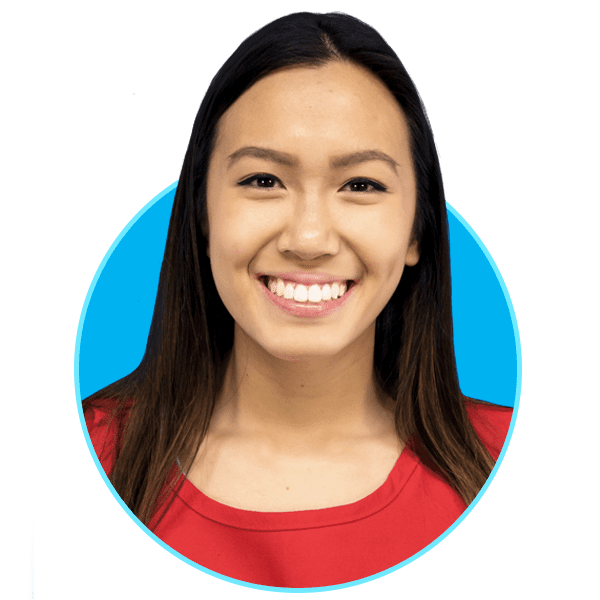 We promise our teachers:
A clean and safe environment where they will feel supported, encouraged and appreciated. Our teachers are able to focus on education, with assurance that equipment and facilities are clean, safe and secure.
Cleanliness & Sanitation
We take pride in the cleanliness of our facilities, and have instituted a robust cleaning program in addition to investing in innovative, safe cleaning technology and practices. The right to learn and work in a clean environment is tantamount to our mission. 
Strict hand-washing policies and procedures

Eco-friendly sanitation with ozone technology (ZONO cabinets)

360° touchless disinfection with electrostatic sprayers 

Ozone disinfection of classrooms, hallways, offices, and play areas

Daily cleaning checklist for each classroom

Nightly cleaning by professional crew

Ultraviolet HVAC lights for reduced airborne contaminants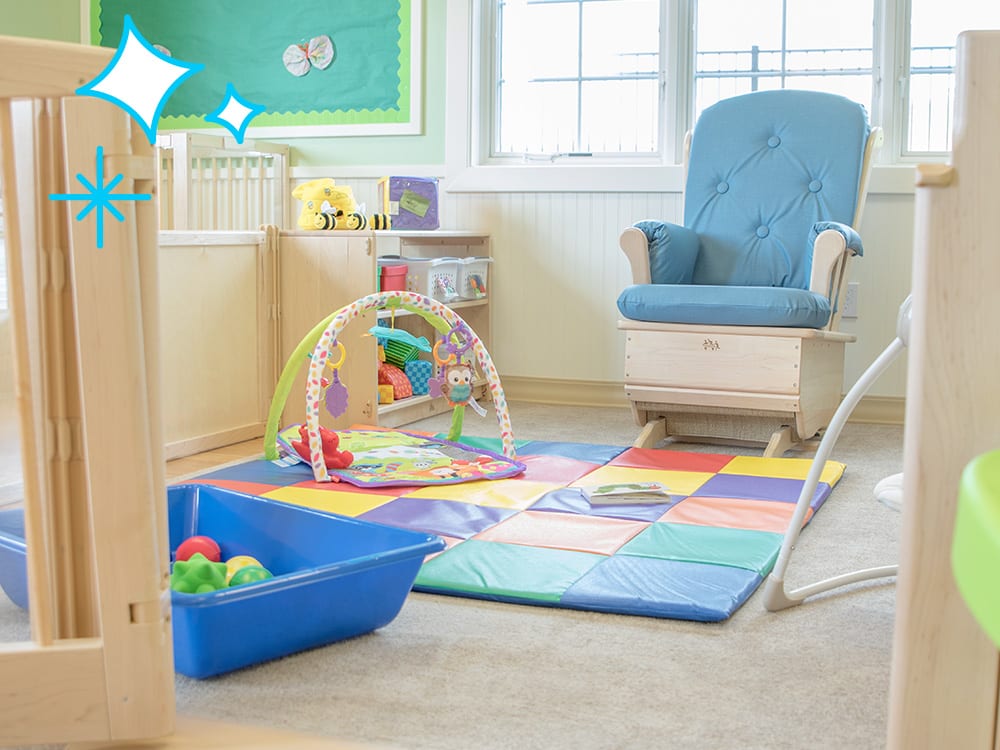 Health & Safety
Keeping children healthy is the cornerstone of any learning environment. We're committed to keeping children healthy by ensuring our facilities are fully equipped to keep them safe. 
24-hour "fever free" policy for all children and staff

AED devices at each center

CPR/First Aid-certified staff on-site

MAT (medication administration trained) trained staff (NYS centers)

Finger safe door guards
Security
Ensuring the security of our facilities is critical to the safety of our children and staff. We've taken several measures to limit facility access while maintaining a high degree of oversight for parents and approved family members.
Watch Me Grow secure parent video surveillance app

Center doors always locked with coded entry for parents

No-doors-held-open policy

Fully fenced and secure playground

Background checks on all Doodle Bugs! staff

Parents are connected  with child's classroom through 2-way communication daily reporting app
Additional COVID-19 Measures
We have always been committed to the health and safety of the Doodle family. We understand that concerns are heightened in the midst of Covid-19, and we've added additional protocols and policies to our already robust health & safety program.
General Policies
All Parents, Children and Employees must attest to the following before entering the building:

I have not registered a fever of 100.4 degrees or higher for the past 24 hours.
I have not been in contact with a person with COVID-19 or under observation for COVID-19.
I do not have any symptoms of a respiratory infection (cough, sore throat, fever, shortness of breath).
I am not in active quarantine status, nor is anyone in my home within active quarantine status.

Parents and guardians are responsible for morning health screenings prior to drop-off for both themselves and their children.
During morning health checks, teachers will make a visual inspection of the child for signs of illness which could include: flushed cheeks, rapid breathing or difficulty breathing (without recent physical activity), fatigue, or extreme fussiness.
Sick Policies
Should any child or employee become ill at the center, they will be sent home. Absences will be closely monitored and those who have been ill cannot return to the center until they are fever-free for 24 hours. Any child who becomes ill at the center will be separated from the other children and must be picked up within one hour.
Vendors & Visitors
Vendors and visitors will be permitted inside the center by necessity and appointment only.
Parent tours will be limited to hallways.
All vendors must adhere to cleanliness standards and maintain government regulations.
Parents will be permitted inside the building, however social distancing protocols will be implemented as best as possible (for example, at check-in monitors).
Cleaning, Disinfection, and Ventilation
Children are required to wash hands at drop-off, each time they return to the classroom, after toileting, before and after lunch, and as directed by our staff.
Staff must routinely wash hands each time they enter a classroom, assist in diapering, and whenever they become soiled.
Frequently-touched surfaces (for example, tables, door handles, toilets, and sink handles) are cleaned, sanitized, and disinfected multiple times per day.
Toys, iPads, and shared objects are disinfected between use. Items such as soft or plush toys that are not easily cleaned will be placed in the ZONO cabinet for disinfecting.
Our heating and ventilation systems contain UV lights to kill airborne germs and viruses, and regular system checks are in place to ensure proper function of UV lights.
Social Distancing
Parents are encouraged to drop-off and pick up their children from the classroom door and not enter the classroom.

Seating and bedding (head-to-toe positioning) will be spaced six feet apart, if possible.

A

ll field trips, inter-group events, and extracurricular activities have been temporarily suspended.

All parent gatherings temporarily suspended.

Nonessential classroom visitors and volunteers are not permitted.

Staff may not take their scheduled breaks inside another classroom and breaking in the staff lounge is limited to 2-3 people. Staff is encouraged to break separately and outside the center when possible.
Handling COVID-19 Positive Cases
In the event a parent, child, or staff member tests positive for COVID-19:
Local health officials and licensing will be notified.
The individual will not be permitted into the center until cleared by their physician or as directed by our local health agencies.
The individual will not be permitted to return to the center as directed by our local health agencies.
The identity of the individual is strictly confidential, as required by the Americans with Disabilities Act (ADA).
Those who have had close contact to a person confirmed positive will be notified and directed to call their physician, stay home and self-monitor for symptoms, and to follow CDC guidelines if symptoms develop.
All classrooms utilized by the person with COVID-19 will be thoroughly cleaned and disinfected per CDC guidelines.
Our Latest Health, Safety & Security Measures
We are always looking into new and more advanced ways to enact our promise of health, safety and security. Check out some of the recent updates we've made to the program in the articles below.
May 1, 2020
Our Response to COVID-19 (Coronavirus)
Updated June 19, 2020 All Doodle Bugs! centers are currently open. We are pleased to introduce new disinfecting equipment that will help us to continue providing safe and quality child care. Virus fighting equipment exclusively at Doodle Bugs!: Our eco-friendly Zono sanitizing cabinet will allow staff members to disinfect toys, cots, mats, iPads, and Read More »
April 15, 2020
Eco-Friendly, State-of-the-Art Sanitizing Technology Added at Doodle Bugs!
Health and safety have always been guiding principles at Doodle Bugs! We believe care and education are interdependent facets of early childhood so we've always promised a commitment to both. Now, more than ever, these principles are essential priorities. Eco-Friendly Sanitizing Technology Over the next two weeks, state-of-the-art sanitizing technology will be installed at all 15 Read More »