« Back to News
October 25, 2017
Intergenerational Connections – Halloween at Brookdale!
A few weeks ago, we introduced to you our new group of friends, from Brookdale Niagara Assisted Living. They spent the morning at  Doodle Bugs! singing, playing and learning. This past weekend, we went to them! Children, families and teachers from our West Amherst location gathered at Brookdale for a Halloween Party. The afternoon was filled with so many smiles! Our senior friends were so happy to see the children — or should we say super heroes, Ninja Turtles and butterflies!
What a treat it was for us to be able to introduce our families to our senior friends…and show off our new sneakers :).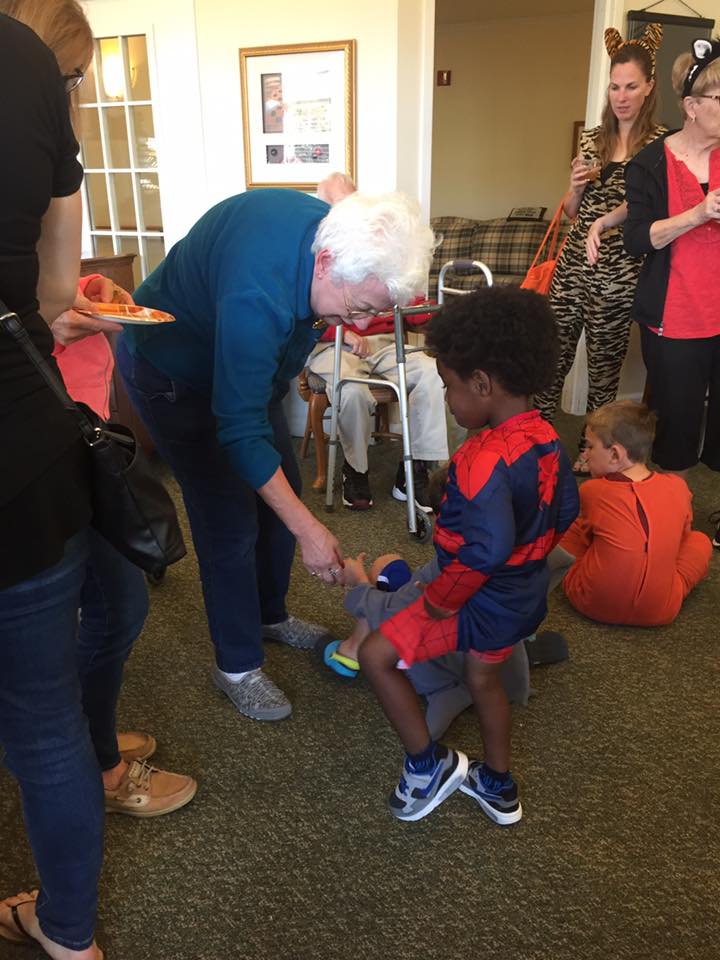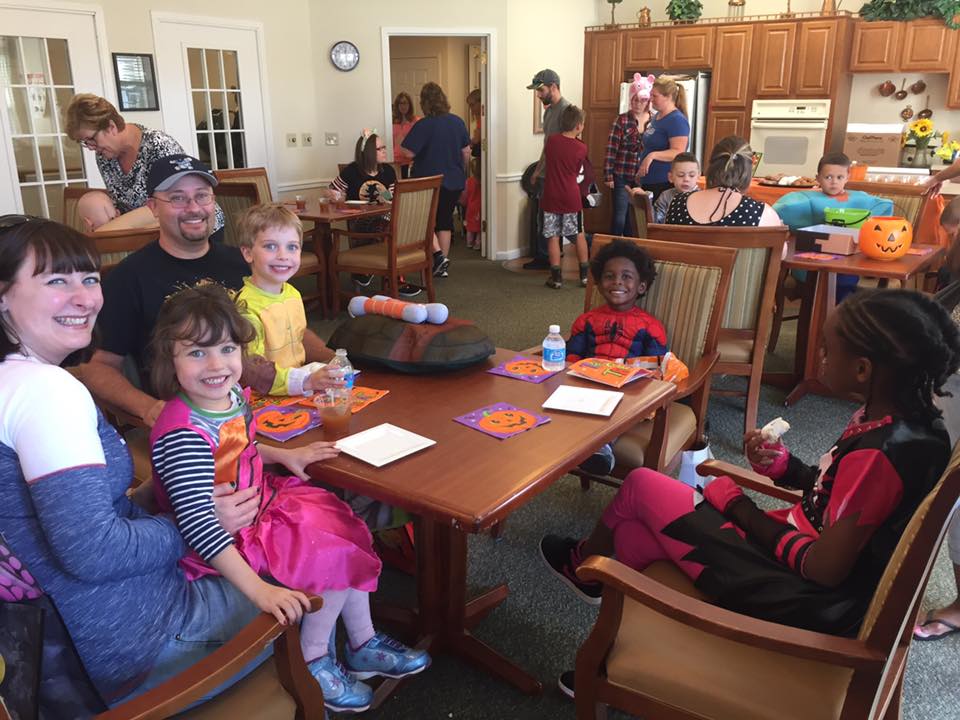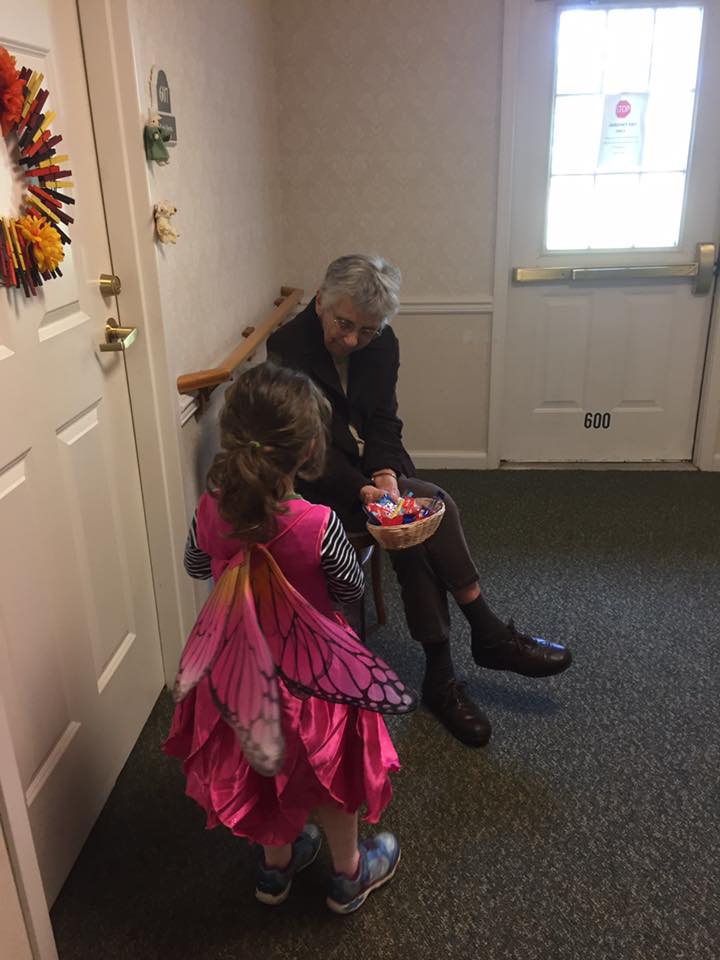 It is a true pleasure to be able to foster these intergenerational relationships. Here's to our next visit – but until then, we have so many happy memories!