« Back to News
July 1, 2022
Meet Jordan Rankin: July Employee of the Month!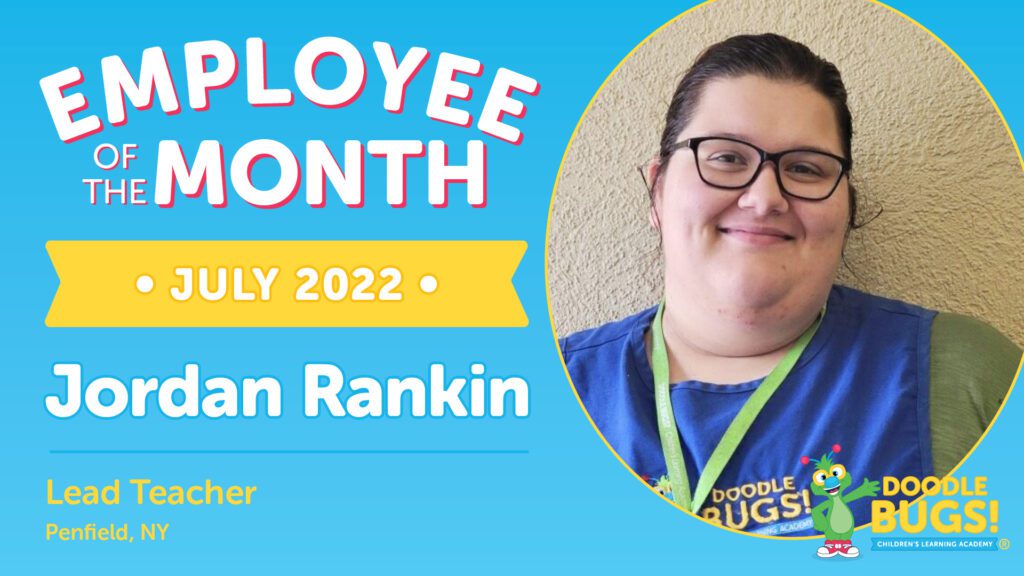 Miss Jordan is a Lead Toddler Teacher at our Penfield, NY location. Currently, she is pursuing her Child Development Associate (CDA) Credential to advance her knowledge and expertise in Early Childhood Education.
Whatever Jordan does, she gives 110%. When she was left without a Lead Teacher in her classroom, she instantly pursued training to learn how to successfully complete classroom assessments, design engaging bulletin boards, establish classroom schedules, and prepare for a Program Quality Assessment.
Every day her students eagerly enter her classroom and are always greeted with a smile and a hug. The parents of the children in her classroom rave about Miss Jordan and have submitted multiple Happy High Fives. Miss Jordan even took it upon herself to learn Spanish in her free time, to better communicate with an ESL student in her class.
Miss Jordan's coworkers describe her as the ultimate team player. She is always willing to help our a fellow teacher – all with a smile on her face. She is a shining example of our employee creed, the Doodle Bugs! Way.