« Back to News
May 24, 2018
Doodle Bugs! Brings Anti-Bullying Program to Elementary Schools in Three States
Doodle Bugs! Children's Learning Academy is thrilled to, once again, be sponsoring Mike Seege's Say No to Bullying Magic Show in elementary schools in Buffalo NY, Palm Beach FL, Pittsburgh PA, Rochester NY, and Sarasota FL during the 2018-2019 school year. This fall, Mike will bring his fast-paced, high-energy show to thousands of students, spreading the message that bullying will not be tolerated.
Recent statistics show that most bullying takes place in school, outside on school grounds, and on the school bus.  Between 1 in 4 and 1 in 3 U.S. students say they have been bullied at school.  Bullying can threaten a student's physical and emotional safety at school and negatively impact their ability to learn.
Doodle Bugs! President and CEO, Anthony Insinna, believes strongly in initiatives that support Doodle Bugs' Kindness Curriculum.  "We know that the best way to address bullying is to stop it before it starts, so we are thrilled to bring such an engaging, kid-friendly, anti-bullying program to local schools". Insinna goes on to say "We hope that our renewed sponsorship of the program helps to cultivate an environment that promotes respect and ensures all individuals are treated with fairness and dignity".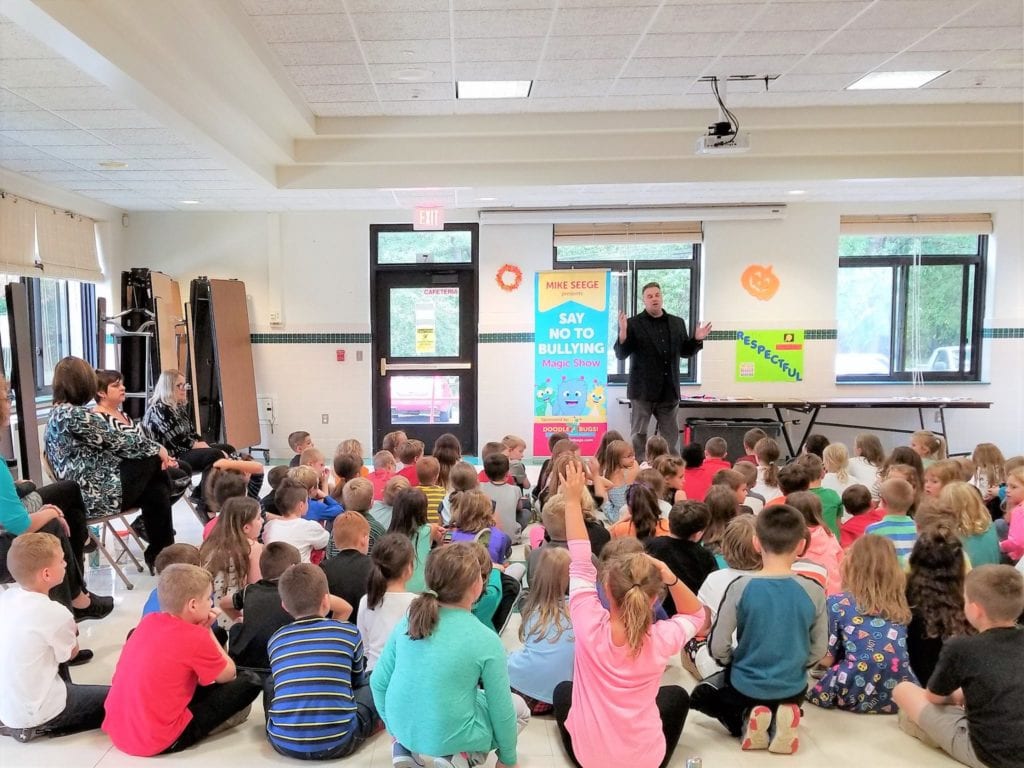 Presented in schools all over the country, Mike Seege's program uses magic, comedy and audience participation to help children understand what bullying is and what we can do to stop it. Because of Doodle Bugs' support, elementary schools, in the communities we serve, are able to bring this program to students for free!
If you're interested in hosting the Say No to Bullying Magic Show to a school in your community, contact Mike today! mikeseege@gmail.com or 716.698.2787