« Back to News
July 31, 2019
August News!
There's so much to look forward to this month at Doodle Bugs! But first, anyone else  getting total Forky vibes here?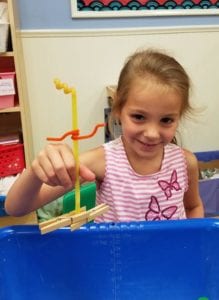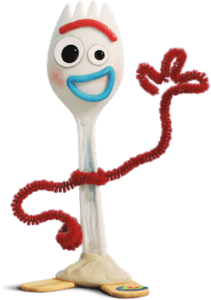 Back to School Season is (just about) Here!
The new school year is upon us and we have a few reminders to share. Back to school is a great time to:
Update your child's medical forms with current immunization records.
Bring an extra set of clothes and a small blanket for nap time.
Update your child's pick-up authorization forms or make sure they are complete if your child is newly enrolled.
Complete the Ages & Stages Questionnaire (ASQ). This age-specific assessment provides our teachers with valuable information to match curriculum activities to you child's abilities.
Our School-Age Options Offer the Convenience Families Need
Our school-age programs provide the supervision and structure children need and the fun and flexibility they enjoy.
Before & After School: care before and/or after the school day. Transportation is available with some districts.
Vacation Club: full-day program, featuring exciting field trips, for when school is out of session (Columbus Day, Veterans Day, Winter Break, etc).
Stormy Day Club: full-day program for when inclement weather closes school districts.
Mark Your Calendars

Before Doodle Day Camp comes to a close, there's more adventure to be had!
Trailblazers
August 5 – 9
(all centers)
The wilderness awaits! We'll hike and track for animals, build shelters from the elements, white water raft, and celebrate friendship with a sing-along under the stars
Sports Spectacular
August 12 – 16
(NY & PA Centers)
Red Light, Green Light; soccer dribbling; Frisbee golf and beach ball volleyball – this week will be full of sporty surprises! Campers will enjoy exciting twists on favorite games, and opportunities to plan and create their own hybrids!
Imagination Innovation
August 19 – 23
(NY & PA Centers)
Are you a star on the screen? A puppeteer? The owner of a pet dinosaur? This week is full of open-ended adventure featuring Imagination Stations, Movie Makers Day, and Collaborative Book Making.

Artful Antics
August 26 – 30
(NY & Mars Centers)
Campers will explore visual, auditory and performing arts and discover their own unique artistic interests. From musical theatre to collaborative installations, this experience is bound to be a masterpiece.
REMINDER! All centers will be closed on Monday, September 2. Happy Labor Day!
And, in honor of Shark Week, have you seen our very own Baby Shark video starring your Doodle Bugs! teachers?