« Back to News
May 21, 2018
The Mission in Action
On May 18th, teachers from Doodle Bugs! Victor delivered and served dinner to the 20 families staying at the Ronald McDonald House.  This house is a "home-away-from-home" for families of children receiving healthcare in the Rochester community.  The staff contributed to a delicious chicken barbeque dinner.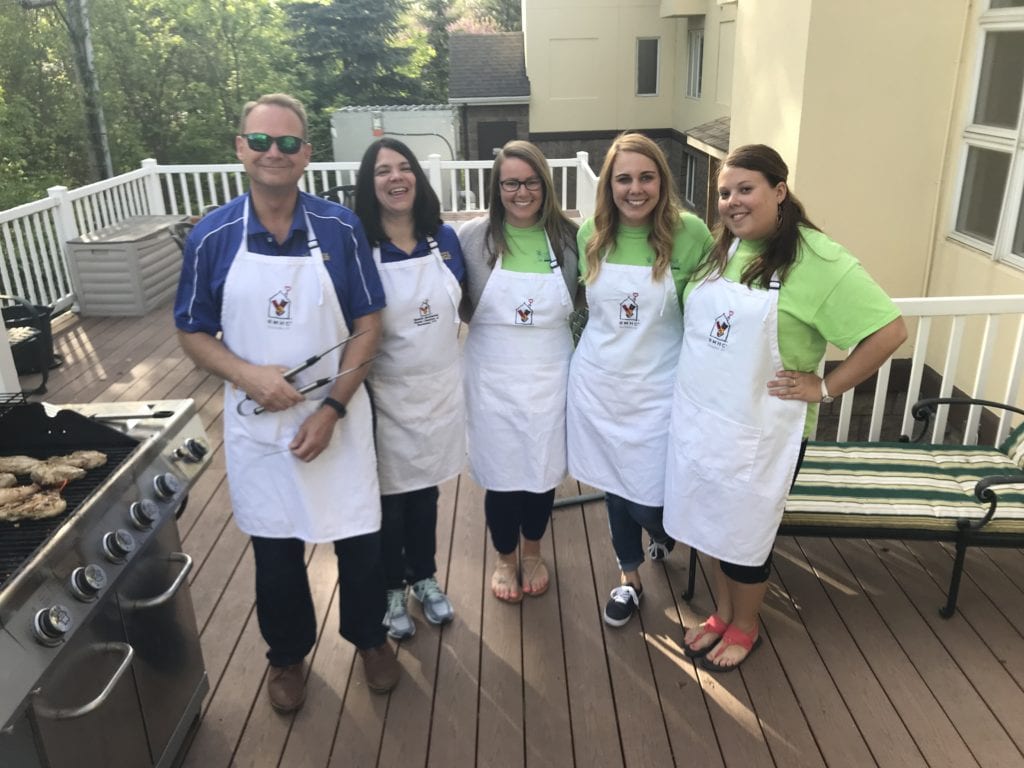 At this time, we also delivered all the new books that were contributed by our families during the Week of the Young Child.    Our children brought in new books during this fun week in April.  They shared their special books with the class and then brought them to the "donation station".  They felt pride and happiness as they dropped them in the box.
We couldn't think of any better way to support our mission of fostering a sense of community where children are empathetic and recognize the importance of helping others.
Next up…… Look for us at the Stroll for Strong on Saturday, June 2.