« Back to News
February 10, 2023
Meet Shamir Tisdale: February Employee of the Month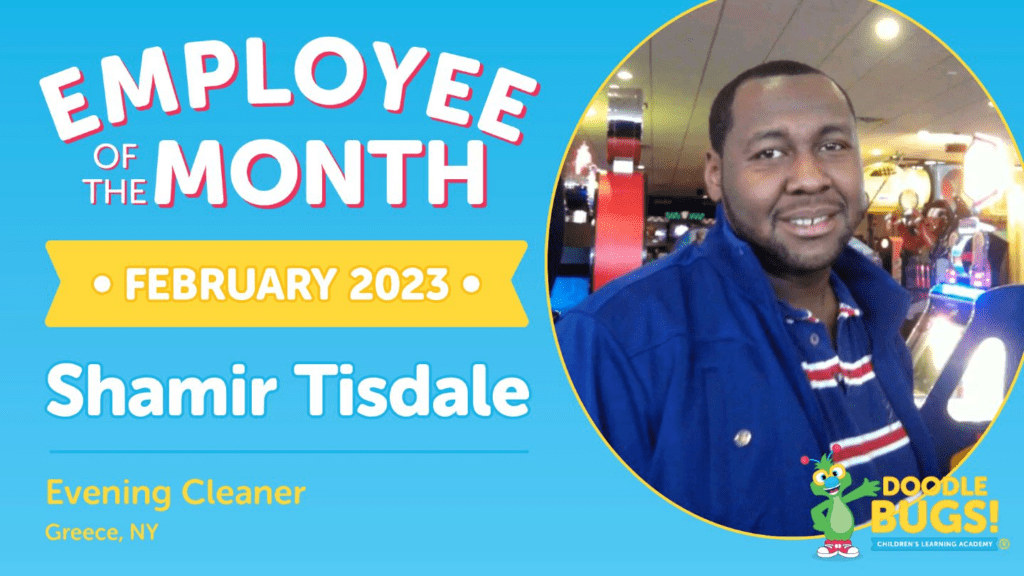 We are thrilled to announce Shamir Tisdale as our Employee of the Month for February 2023! Shamir is an Evening Cleaner at our Greece location in Rochester, NY. He has been with Doodle Bugs! since October of 2020 and has been a tremendous asset to the center ever since.
Although Shamir works behind the scenes, his efforts never go unnoticed. He takes great pride in his work and ensures that our building is clean each day to keep our children and staff healthy and safe.
We appreciate Shamir's dedication, flexibility, and hard work at constantly improving our center. We are so lucky to have Shamir as part of our Doodle Bugs! team!