« Back to News
August 31, 2021
Meet Quineisha Bosby: September Employee of the Month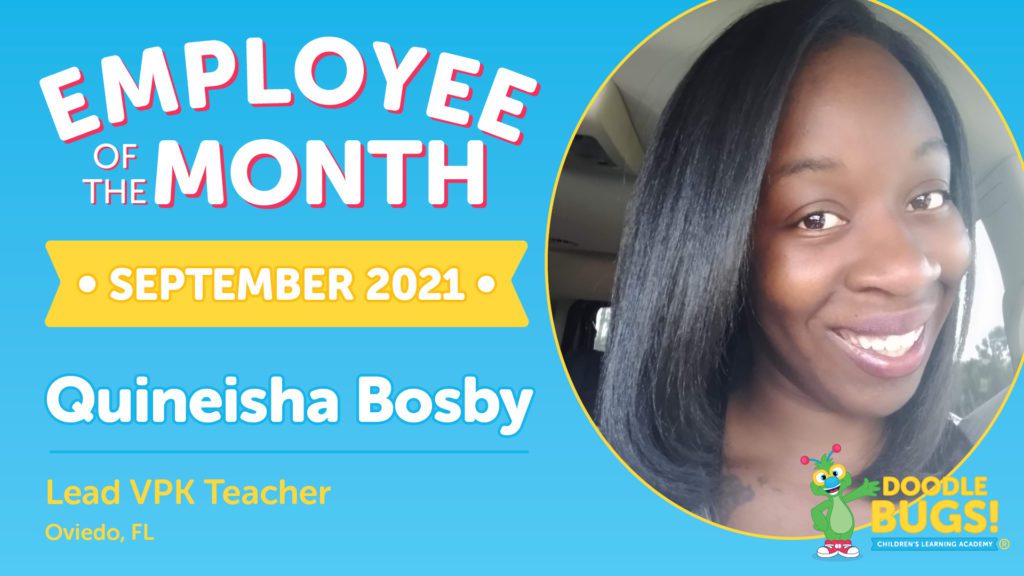 We are so happy to recognize Miss Quineisha, Lead VPK Teacher Assistant from our Oviedo, FL location.
Miss Quineisha has been with Doodle Bugs! since we opened our doors in Oviedo. She is an amazing teacher who always goes above and beyond for her students, fellow teammates and the center. Parents and children love her positive, kind, loving and respectful demeanor and her coworkers love her team spirit – she's always happy to help!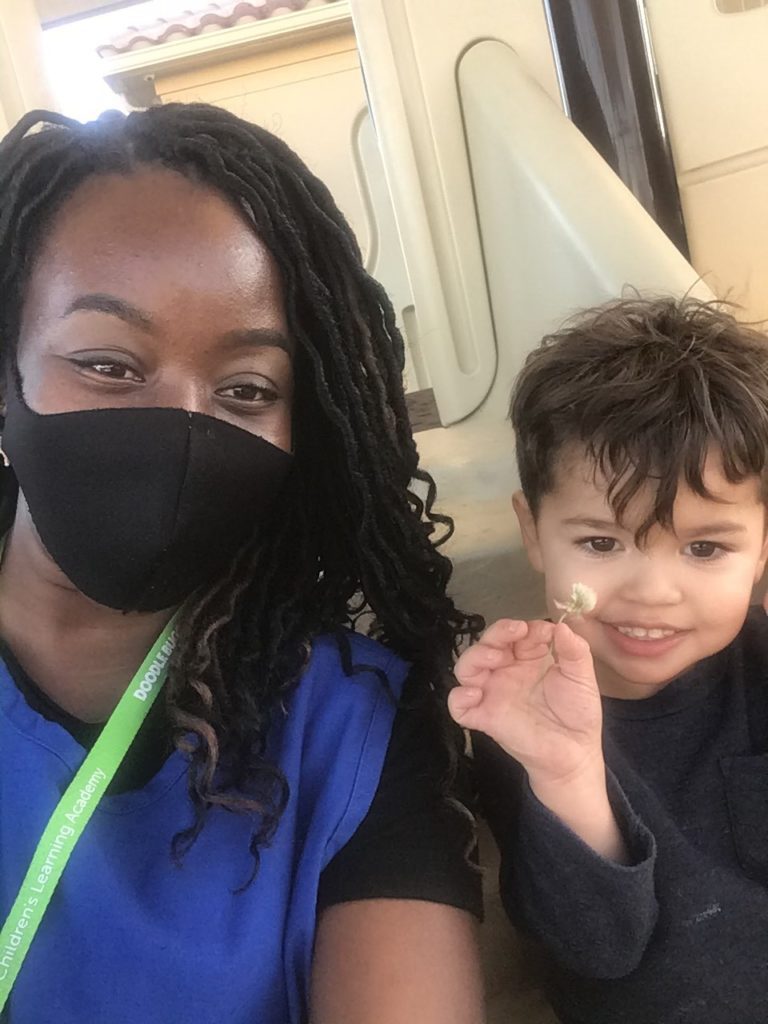 Not only is Miss Quineisha teaching the children in her classroom, she also does a wonderful job training new team members. Her knowledge of the BRAVO! Curriculum and Doodle Bugs! Way combined with her passion for early childhood education makes her a vital part of the Doodle Bugs! team.
We are so happy that Quineisha is on our team!