« Back to News
April 1, 2022
Meet Miss Lauren: April Employee of the Month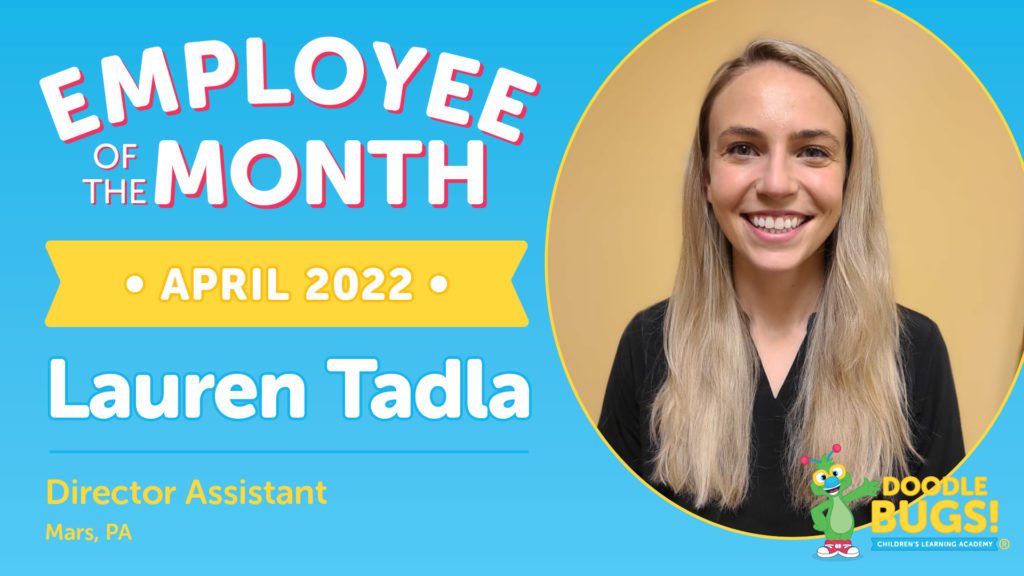 Miss Lauren is a one-of-a-kind manager. Every day, she goes above and beyond, never wavering in the incredible service she provides at the Mars center. She consistently assesses the needs of staff, children, and parents, leaving no question, concern or problem left unaddressed. It it evident that Lauren genuinely cares for each person who walks through our doors and demonstrates this by the effort she puts into her communication.
Lauren is the ultimate team player. She is the first to jump into classrooms, assist teachers, help students, and call parents to communicate children's needs. We are impressed by her ability to effectively advocate for staff, students, parents, and the company.
Lauren is extremely knowledgeable about center policies, daily operations, and each of the Doodle Bugs! Way behaviors. She has a big picture way of thinking and understands how to manage effectively. She continually seeks to improve the center in addition to improving her own skills.
We love how Lauren always gives 110%. She radiates positivity and is a center cheerleader, often reminding her team,  "It's going to be a great day!" Her spirit radiates throughout the center, sculpting and maintaining the culture we strive for. Mars is a better place because of her dedication to our mission.