« Back to News
April 26, 2018
Find Your Happy Place: 8th Annual Conference
Over the weekend, faculty members from all 13 of our corporate locations (and as far as Florida!) gathered at Samuel's Grande Manor in Buffalo, NY, for a day filled with professional development, appreciation, motivation, silliness, celebration and fun! This year's early childhood conference, Find Your Happy Place, was our eighth annual. The event hosted over 200 Doodle team members, many dressed to align with our Trolls theme, and gave us the unique opportunity to collaborate and celebrate together.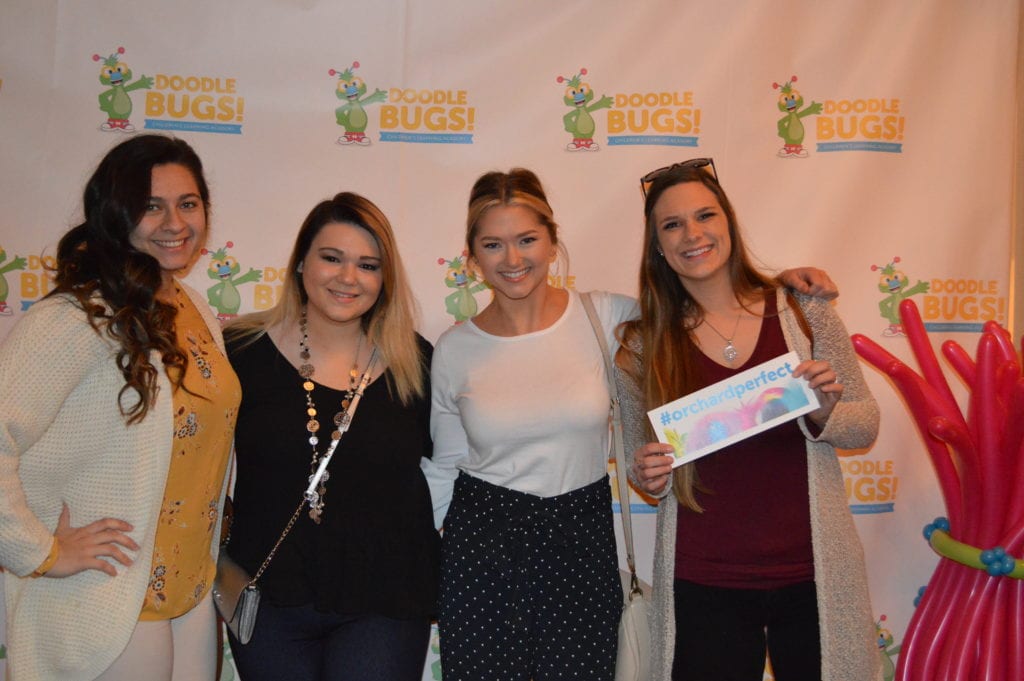 We started the day by recognizing a team member with the Karen Richards Award. This award, presented to one individual annually, is a very special award bestowed upon a teacher with a lot of heart. It is named after a long-time Doodle Bugs! teacher, Karen Richards, who passed away in December of 2016. This award is the embodiment of love, kindness, and patience shown by Karen over her 19 years as an early childhood caregiver. Individuals honored with this award  have unlimited kindness in their heart, and they are a positive example for the children and teachers they interact with every day. Our 2018 recipient, Miss Dawn Suter, couldn't be more deserving. Miss Dawn, a teacher at our West Amherst Center, has been a part of our Doodle family for over 20 years! We are so grateful that she's a part of our team – congratulations Dawn!
Next, we welcomed Michael Pitek, founder of The Pitek Group, as our keynote speaker. During the workshop, Michael helped us all to Find Our Happy Place through an energetically charged experience that broke the ice, fostered risk taking, encouraged collaboration, and enabled laughter and fun!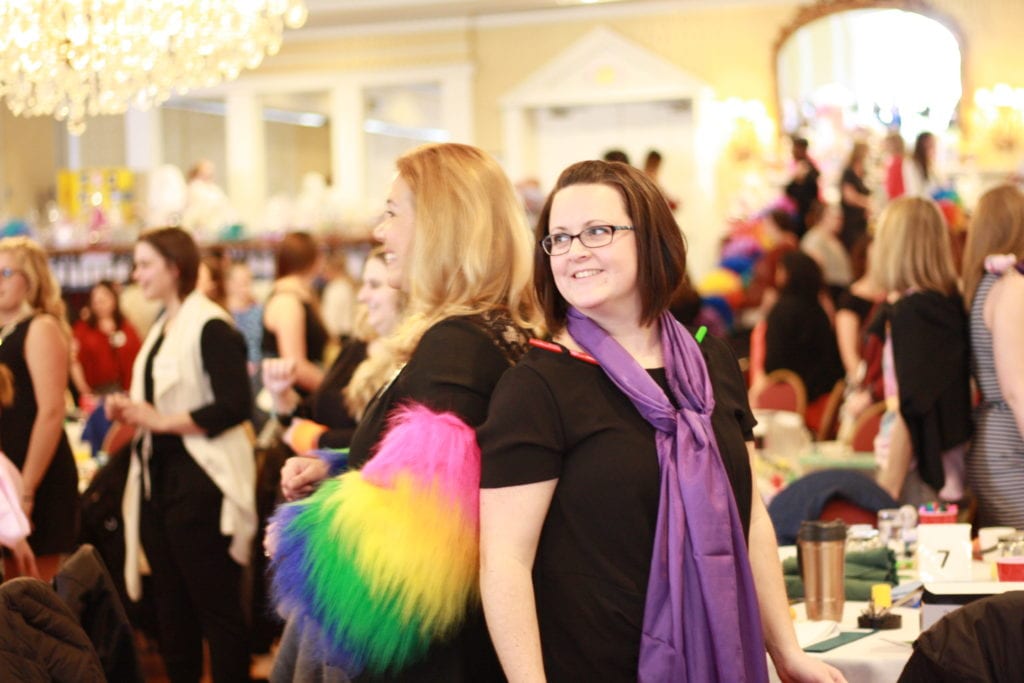 At lunchtime, we celebrated our brand new Employee of the Year. This year, we collected nominations written by employees all throughout the company. Reading through the thoughtful nominations, that recognized the hard work, dedication, passion, and positivity of so many amazing individuals, was such a joy. We were thrilled to recognize Miss Christine, Program Coordinator from our East Amherst location, with this prestigious award. Stay tuned for more about Christine later this week. Christine just so happened to be on her honeymoon in Mexico, but we were able to reach her on FaceTime to surprise her! Such a fun moment!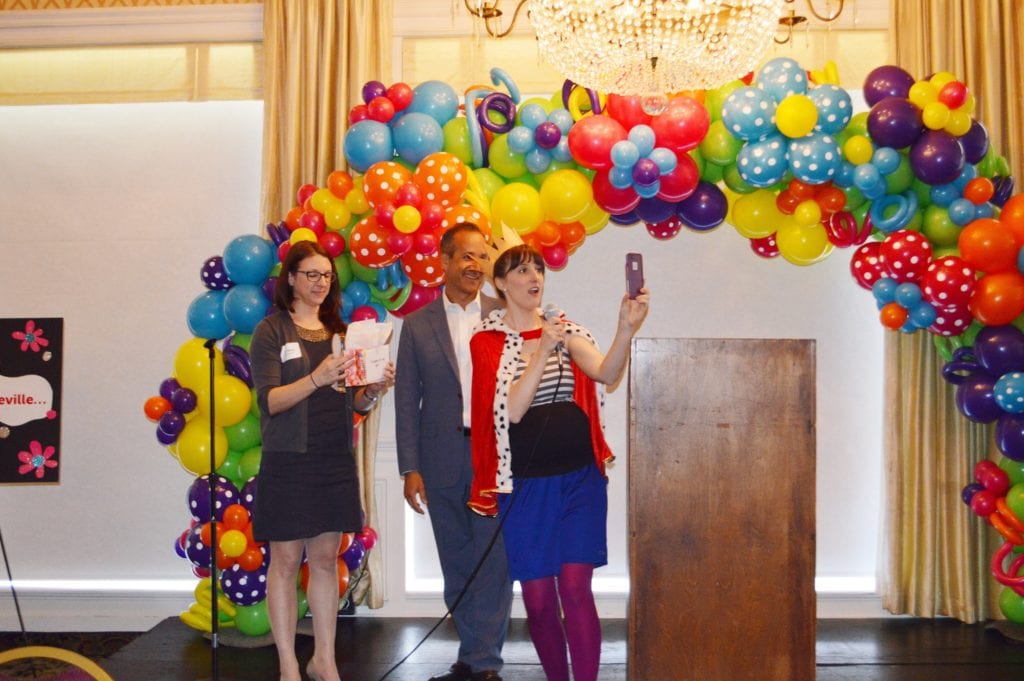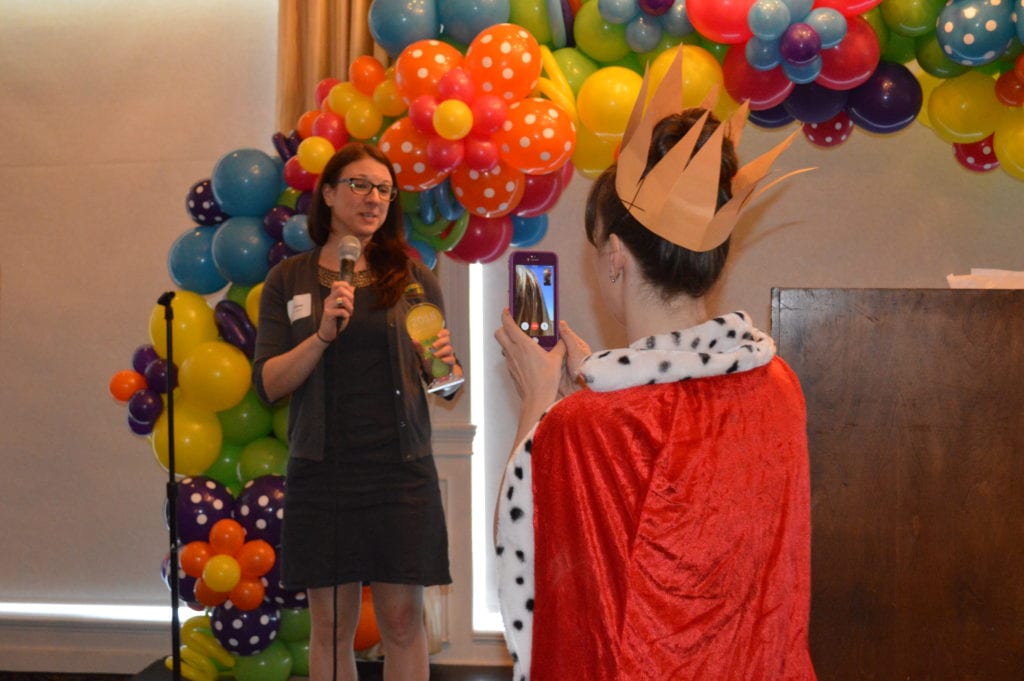 Conference attendees spent the afternoon taking part in a number of different workshops. Some of the topics included S.T.E.A.M, teamwork, loving infant and toddler routines and behavior management. The learning, collaboration, teamwork and FUN that happens during these sessions is pure magic!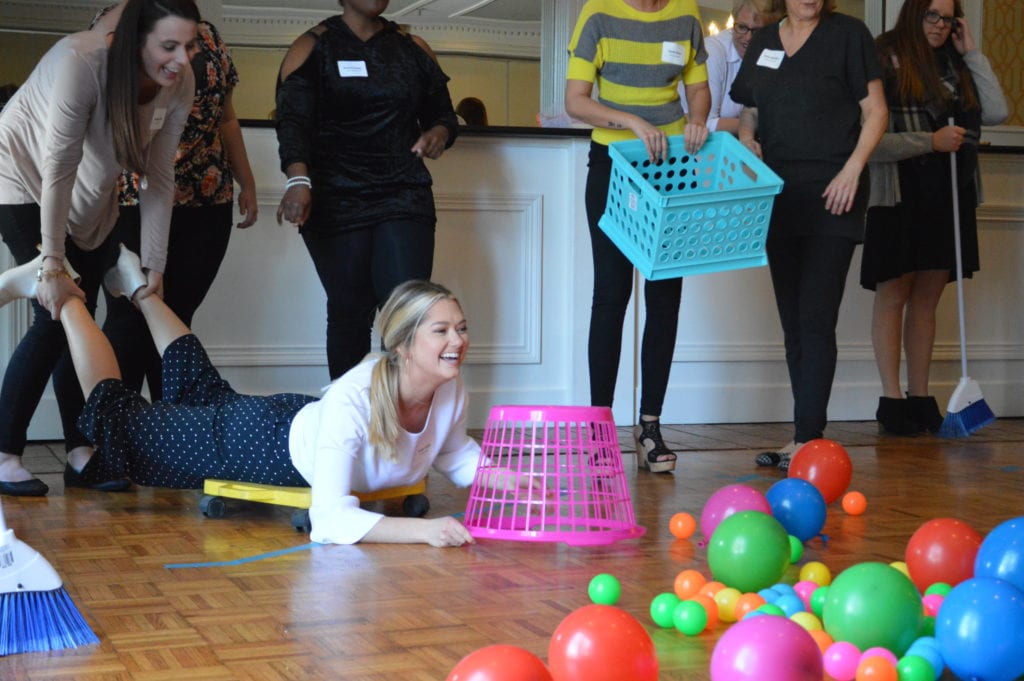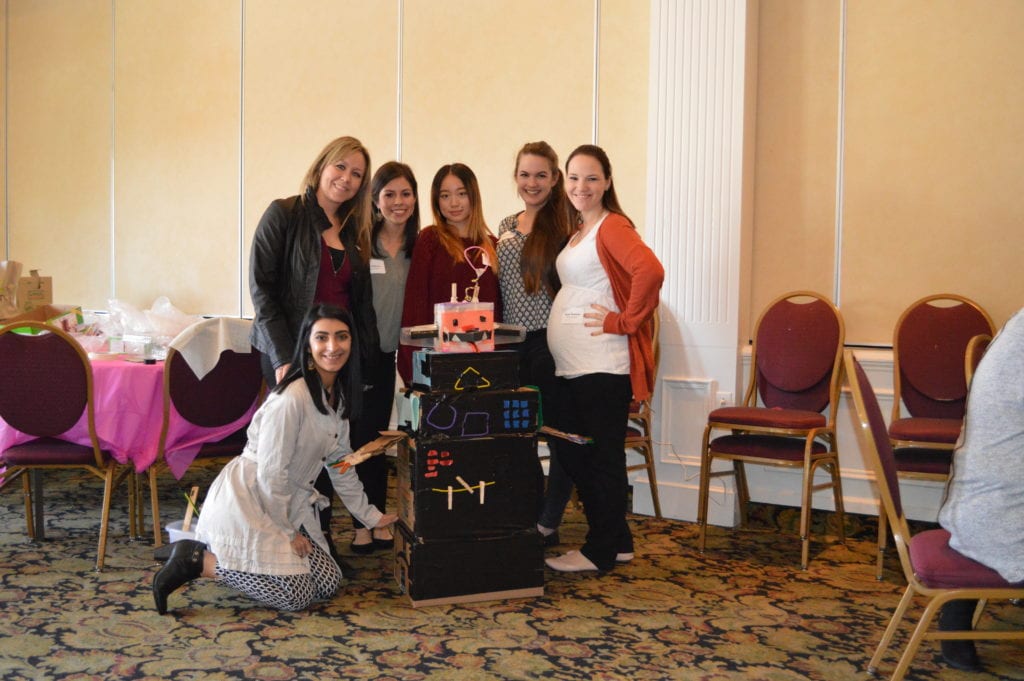 One our favorite parts of the conference is being able to recognize the many roles and milestones within our company. Center Ambassadors, Mentors, Leadership Course Grads, CDA Students – we are proud of our entire team! This year, we were also able to celebrate 5 individuals who have spent more than 20 years with Doodle Bugs! That's over TWO DECADES – such an incredible milestone. We were so honored to celebrate their dedication! Congratulations to Caroline Berrios (1994), Lisa Knopf (1998), Colleen Nolan (1998), Michelle Schultz (1998) and Dawn Suter (1995).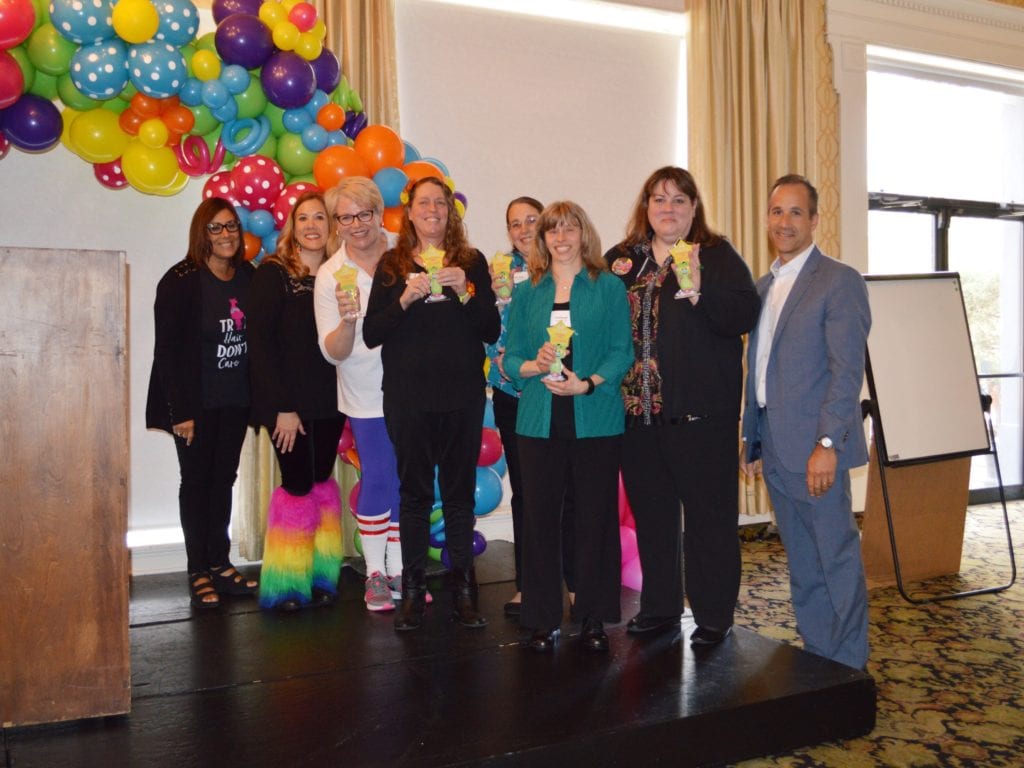 Last year we introduced the #RedSneakerAward, given annually to the center that exhibits the most "Doodle Spirit" throughout the year. For the inaugural year, our West Amherst location was chosen and they spent the entire year proving over and over why they deserved to be the first recipient of this award!  The Red Sneaker Award really gained momentum over the past year. It was awesome to see centers sharing their Red Sneaker Spirit company-wide. In its second year of existence, we're kicking it up a notch, looking specifically for center spirit that supports morale boosting experiences for the entire center and contributes to the greater good of the center or the community the center serves.
The West Amherst center could not be dethroned – they earned the Red Sneaker Spirit title for the second year in a row! Congratulations to our West Amherst team – and here's to another year of Red Sneaker Spirit company-wide!
At the end of the day, each conference attendee was able to choose a gift basket, graciously donated by the amazing parents in our Doodle Community! Every year, the parents in our centers amaze us with their generosity – what an wonderful community we have!  To all who donated, thank you for your commitment to building a community of happy children, happy parents and happy teachers!