« Back to News
April 3, 2018
Meet Tracy Price: April Employee of the Month!
Miss Tracy is a Lead Pre-K Teacher at our McCandless, PA location. She has been an invaluable resource to her colleagues since she joined our team in 2014. Teachers in every age group go to Tracy for curriculum support, classroom questions, or just to talk about how their day is going.  Tracy was awarded the official title of "Mentor" at McCandless in the beginning of 2017, and continues to live up to that title every day.
When you walk into Tracy's classroom, you see happy children – learning, being creative, reading, building, pretending and growing friendships. The environment is warm and inviting and filled with purposeful curriculum and centers, rich in literacy. Tracy demonstrates operational excellence on a daily basis by staying organized and keeping her room clean and safe for the children.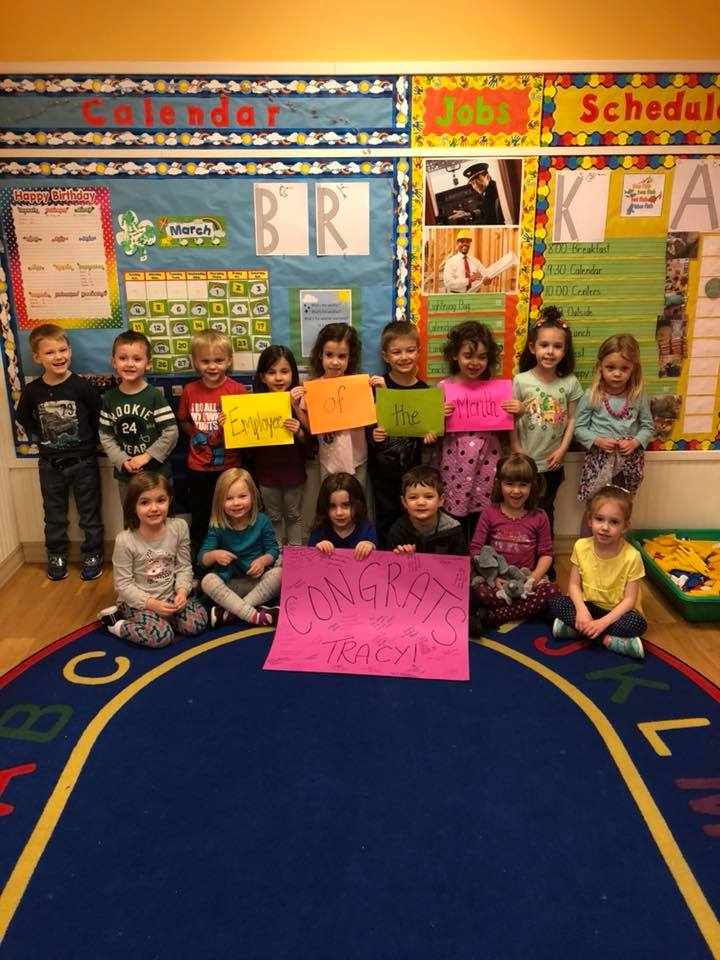 Over the years, Miss Tracy has built long-lasting, genuine relationships with the children and families at the McCandless Center. Tracy makes it a point to visit children throughout the building and spends quality time asking about their day and delivering a personalized experience for each and every child. She exudes positivity, professionalism, kindness, and love in each and every thing that she does – we are so grateful to have Tracy on our team!