« Back to News
May 2, 2017
Meet Marina: May's Employee of the Month!
For the month of May we are doggone excited to recognize Marshall…Wait! We mean Miss Marina Rozick, a Lead Pre-K Teacher at our McCandless, Pennsylvania center!
Marina is an essential member of our faculty in Pennsylvania. She joined our team as a Summer Camp Teacher Assistant and we quickly learned what an asset she was to our entire team. She was soon promoted to Lead Pre-K Teacher and Mentor, her current position.
Yesterday, the team at our McCandless Center suprised Marina with her Employee of the Month honor… and it was awesome!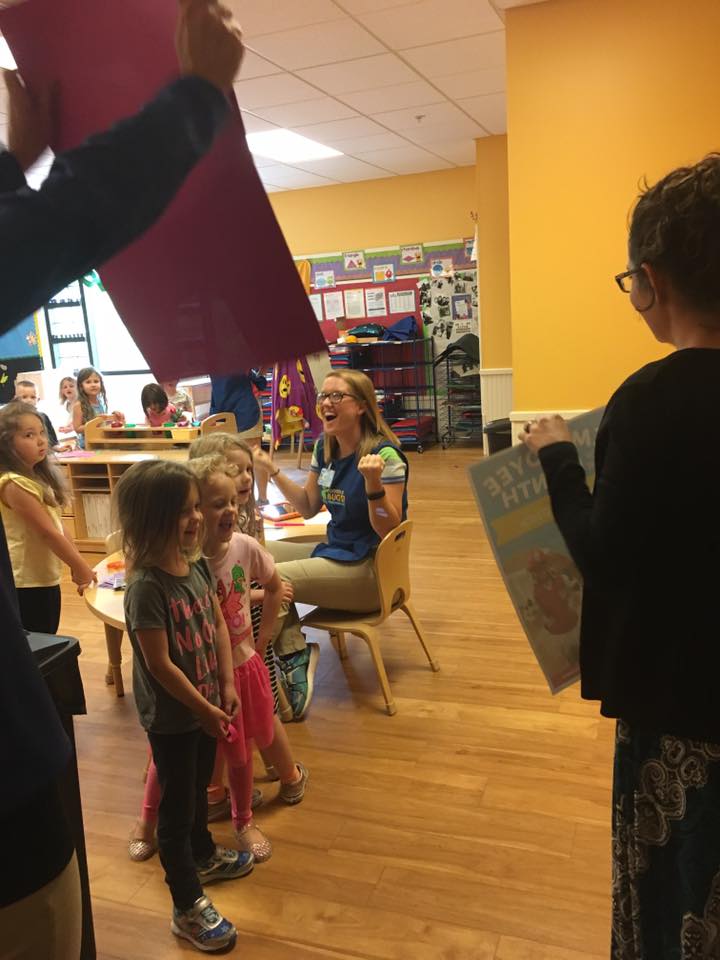 Miss Marina is compassionate, flexible and always anticipating her classroom's needs in order to help her children grow. We adore Miss Marina's desire to have fun. She's always ready to be silly, dress up (ahem… Marshall), be creative, and make the most out of each day in her classroom! She is the epitome of HAPPY TEACHERS!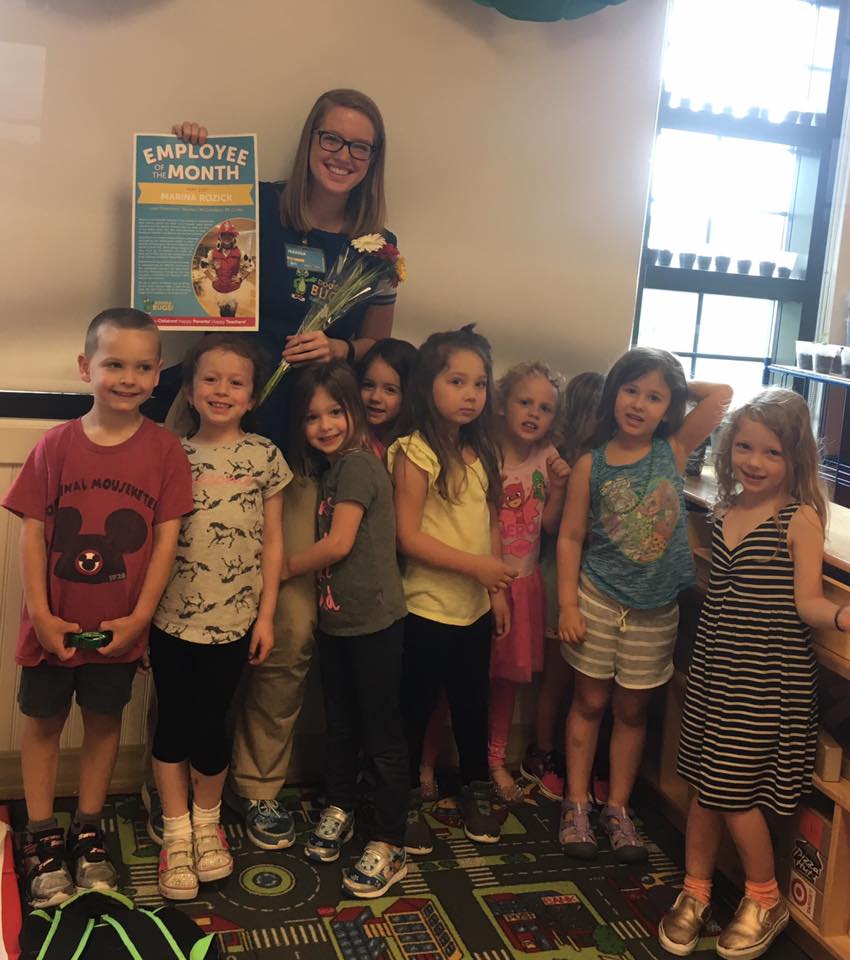 Miss Marina is also an all-star when it comes to implementing our BRAVO! curriculum. She seamlessly executes our play-based learning philosophy throughout the day and does a wonderful job sharing it with families and teachers.
We are so proud of Marina and all of the growth she's shown while a part of our team. We can't wait to see all the amazing things she'll continue to do in the future!