« Back to News
February 19, 2019
Peace of Mind for Working Parents
Contributed by Toni Berrafato, Program Evaluation Specialist
Being a working parent is hard. Leaving your child with someone else for the day is even harder. It helps, though, when you have a community holding you up, supporting you—and of course high-quality child care to rely on for those moments where you cannot be there to teach your child yourself.
Right now, I'm in the midst of waking up for work at 5am, rushing out the door, and not returning home until 5:30pm most nights (unless it's a swim class night where we don't get home until 6:30!) In those moments when I wonder if I'm doing enough, if she's going to learn to walk.. or read.. or problem solve, I remind myself that she's spending her days in a high-quality learning environment.
I don't just have a "feeling" that this is the case—I KNOW this is the case because of the evaluations we do and the effort we put in to quality improvement initiatives. I have the unique role of being the individual who observes and assesses our classroom programs from an objective perspective. As a professional I've always been proud of the Doodle Bugs! mission and vision, and the teachers who work so hard to ensure that child care at Doodle Bugs! isn't just "babysitting", but a meaningful and in-depth learning experience. Now, as a parent, I appreciate the quality of care that Doodle Bugs! delivers for so many more reasons.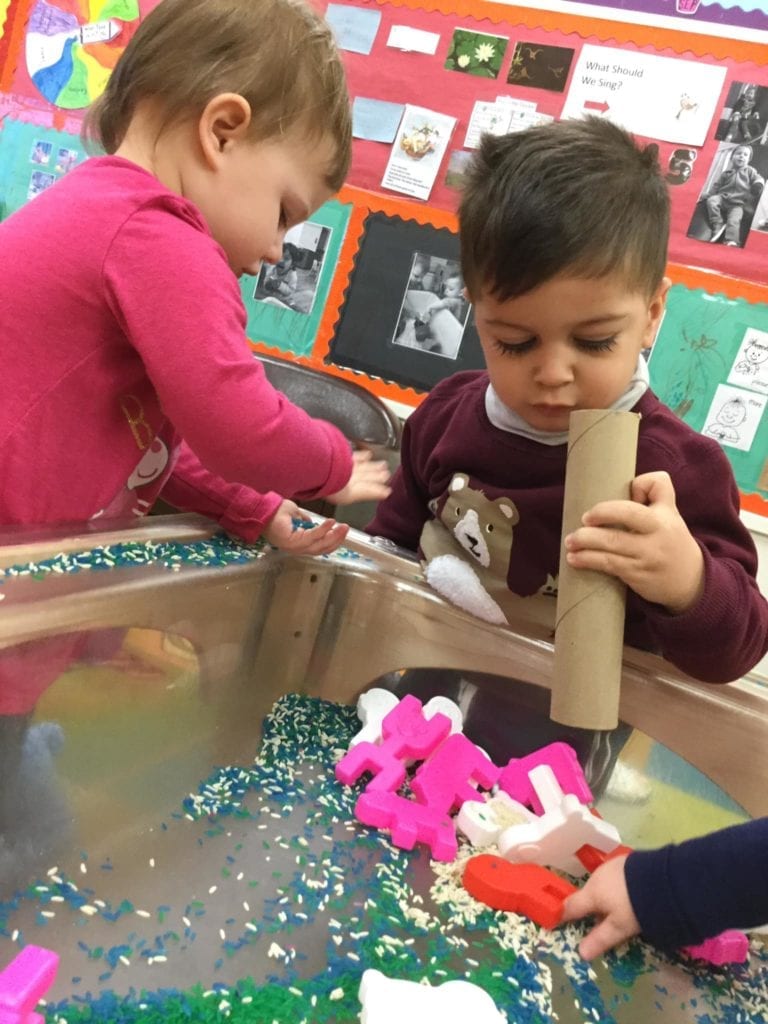 What is program evaluation?
Program evaluation is a systematic method for collecting, analyzing, and using information to answer questions about the Doodle Bugs! program to determine the effectiveness, efficiency, and learning experience for all children.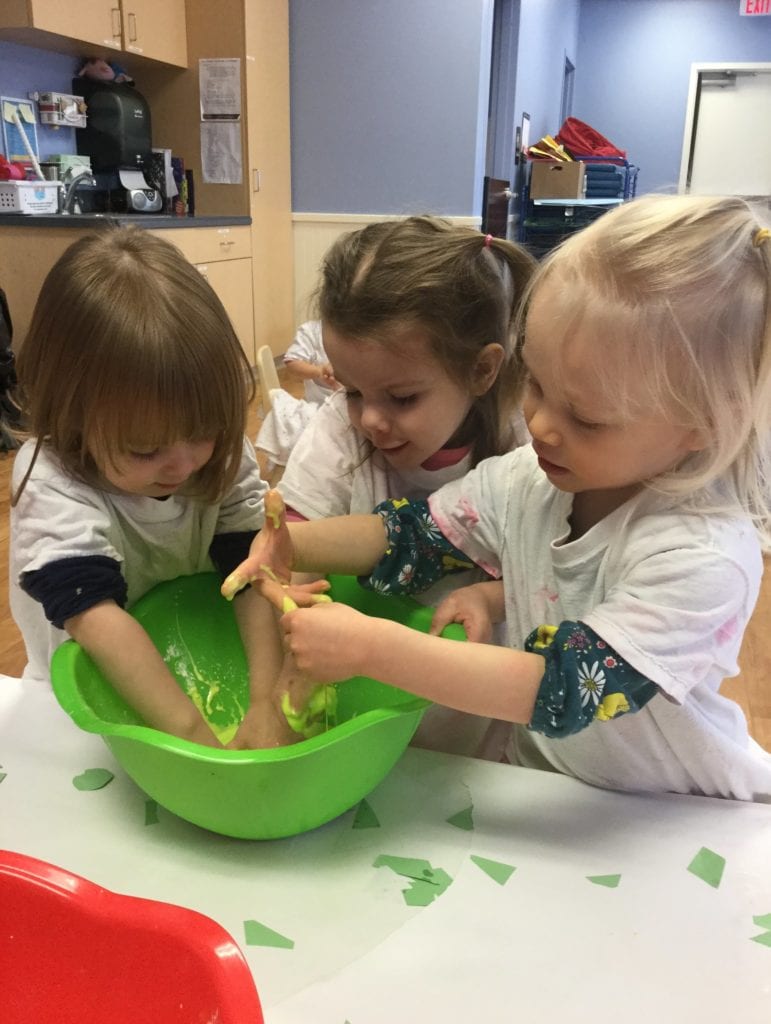 We take feedback seriously…
from both a parent perspective and a teacher perspective. Employee engagement and happiness is the secret sauce of a successful educational program. When you love what you do, you put everything you have into it! Bi-annually we offer an Employee Engagement survey to gather the perspectives of every individual in the company—we then analyze all of the data to determine what we do well (so that we continue to do it!), and what we can work on so that we can deliver the best employee experience possible.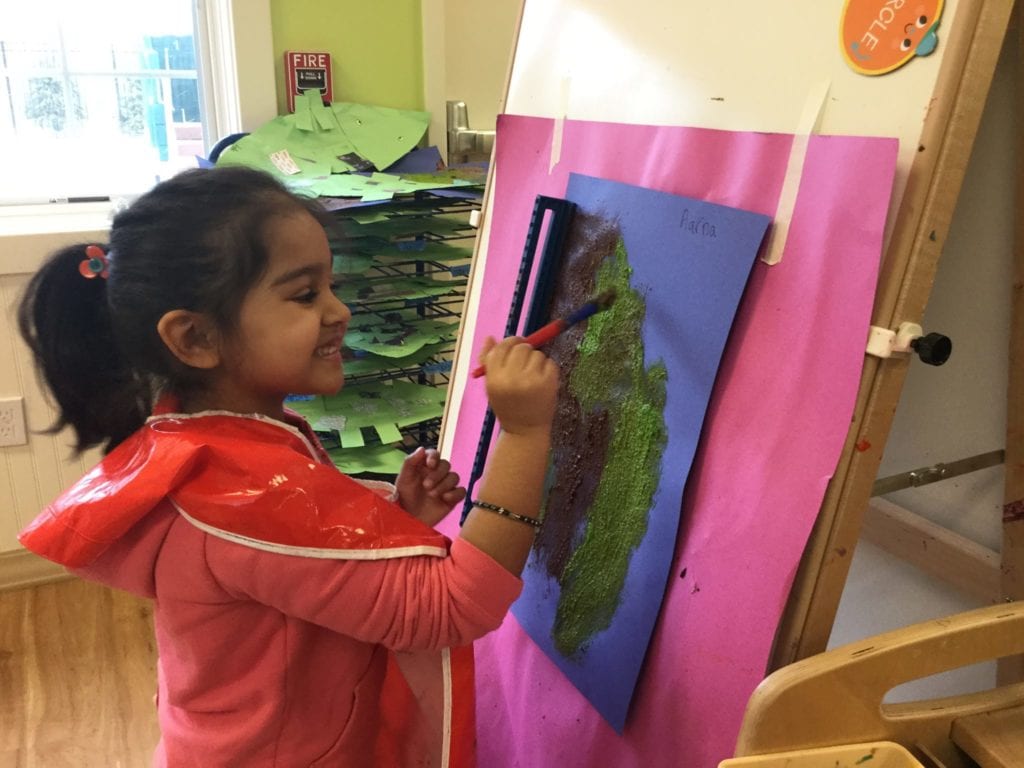 Classroom Observations
Center managers are regularly completing classroom observations to ensure that classroom practices are aligned with industry standards. Once a year, the classrooms are also assessed using the Environment Rating Scale from an objective perspective. Having the outside perspective helps—when you're in the depths of the day-to-day it helps to have that outside third person to provide feedback.
The Environment Rating Scale focuses on 6 dimensions of a learning environment that is proven to contribute to positive learning outcomes in the school age years. (Space and Furnishings, Personal Care Routines, Language and Literacy, Learning Activities, Interaction, Program Structure.) It takes 3 hours to complete an observation in one classroom—so if you're dropping your child off, picking them up, or peeking in on the Watch Me Grow camera you're likely to see me! As an observer, I'm not supposed to interact with the environment (it could change the results!) so I likely won't say "hi", and have to keep a neutral facial expression. Before or after an observation, though, you can find me talking with teachers and laughing.
Following an observation, center management and teachers are provided with in-depth reports that not only provide an explanation of the scores, but also provide tips and tricks for the next steps related to further developing their skills and overall program. The utilization of the data doesn't stop there! We then bring back all of the information to the administrative level to determine how that influences the materials we purchase, changes that are made to our proprietary BRAVO! curriculum, and trainings that we offer to employees.
Tips for Teachers
Be yourself! This is an opportunity to show-off. I want to see exactly what you do day to day, because what you do is phenomenal—plus I'm able to provide you with accurate technical assistance when I see the true picture of how your classroom is run.
Look forward, not back. An observation completed in your classroom isn't "the end". The information provided to you is intended to be a professional development experience that helps you to further develop your skills. I love coming back each year to see the progress that so many of our teachers have made. It brings me joy when I visit a center for an unrelated purpose and a teacher wants to share their newest math set-up, or how they incorporated science into their room. Your passion ignites my passion for the work that we do, and the art of teaching is a skill that you never stop growing.
When in doubt, kindness counts. Working in early childhood is not easy by any means. There will almost certainly be a difficult scenario or two while I'm visiting the classrooms. I get it—life happens. But always remember "Life is 10% what happens to you and 90% how you react to it."
So, what do I remind myself….?
On those days where I'm missing my little one and feeling guilty for not being right by her side,  I remind myself that– she is loved, she is cared for, and she's in an environment that promotes her cognitive, physical, and emotional abilities.. it's proven, by science!