« Back to News
April 17, 2019
Go Gardens! The growth of gardening in our early childhood programs
Contributed by: Jennifer Horner, Director of Education
This week, our Education Team  launched our first "Go Gardens!" meeting of the season – a gathering of passionate teachers, program coordinators, and kitchen managers who want to lead their center in gardening with children. It's been so exciting to see team members eagerly stepping up to volunteer their enthusiasm and passion for our center gardens!
Several years ago, we started the "Go Gardens!" movement after reflecting on how underutilized the garden boxes had become. That first year was a season of exploration as we learned and leaned on each other for ideas and expertise. We relied on our collective perspective to promote gardening around the center, get children and teachers more involved, problem solve, work through trial and error, and share successful breakthroughs.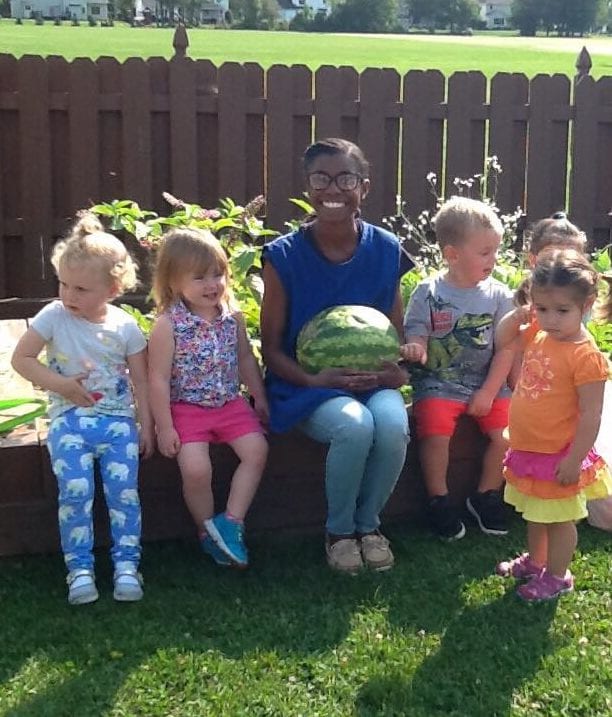 With each passing year, we've grown in countless ways and some of that prosperity has surfaced in inspiring and unexpected ways. Not only have our seedlings, plants, flowers, and harvests been more and more impressive, lots of talented teammates have surprised us with DIY trestles and teepees for vine crops to grow vertically on, homemade rain gauges and measurement tools to extend children's learning, and opportunities for children to decorate a name tag and place in the garden to symbolize their part-ownership of it. Most importantly, our garden leaders have been excellent role models and advocates for children's experiences in the garden – making sure this focus is at the heart of our efforts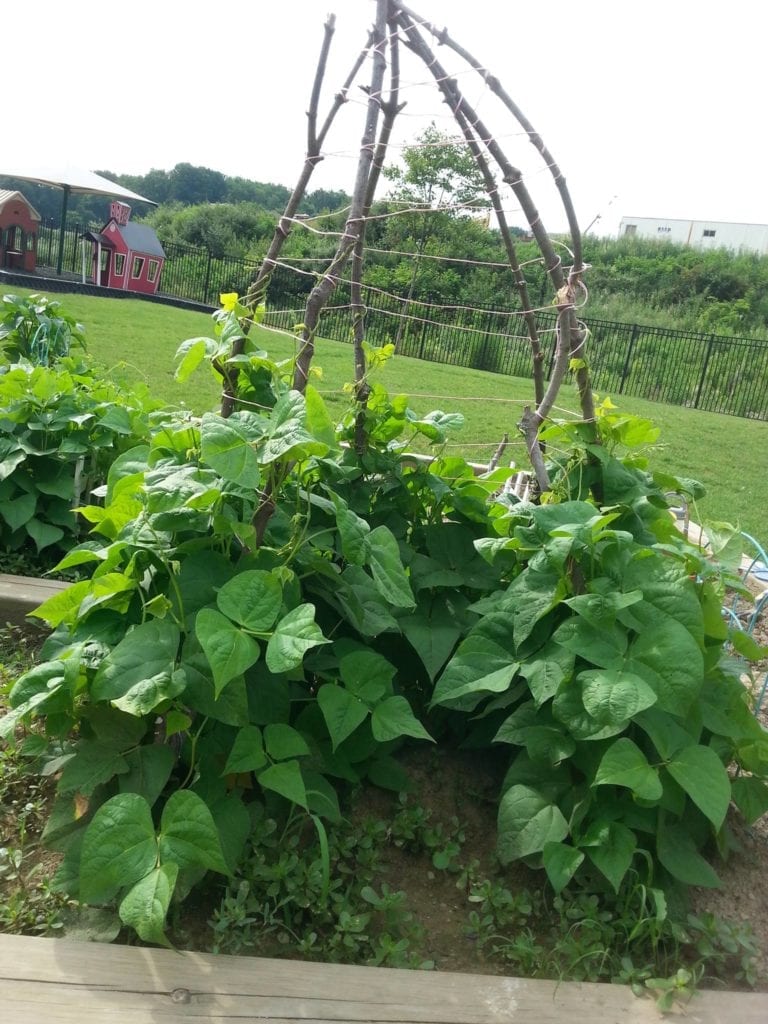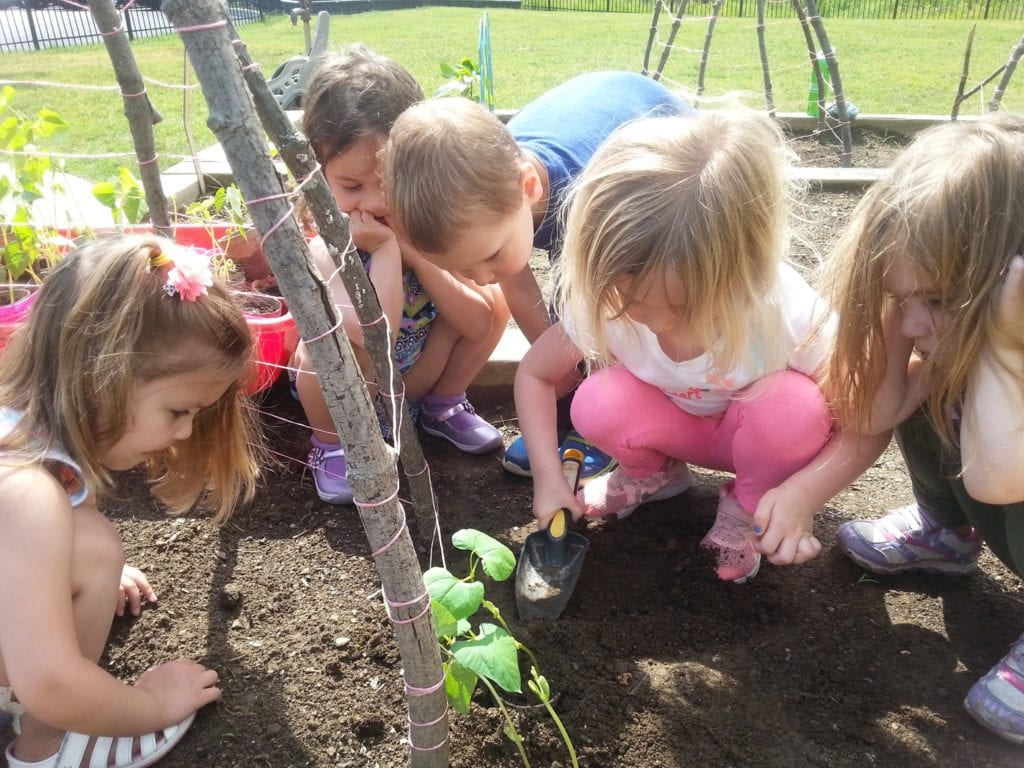 The gardens have helped us grow as educators, too. In reflection, we've noticed that the interactions between teachers and children and the garden have spurred conversations and learning about kindness, gentleness, patience, caregiving, dedication, consistency, turn-taking, empathy, and community.
Our in-house designed Bravo! Curriculum and Full S.T.E.A.M. Ahead component have complemented the movement. Lesson plan activities and projects more intentionally include measuring, counting, and comparing to nurture math and science skills and encourage talking and singing to plants, drawing, painting, and journaling them, and even doing yoga with them! Upcoming S.T.E.A.M. Labs, facilitated by Center Program Coordinators, are in the works as well, aimed to help guide children to discover concepts in science, technology, engineering, the arts, and math through playful open-ended exploration in the garden.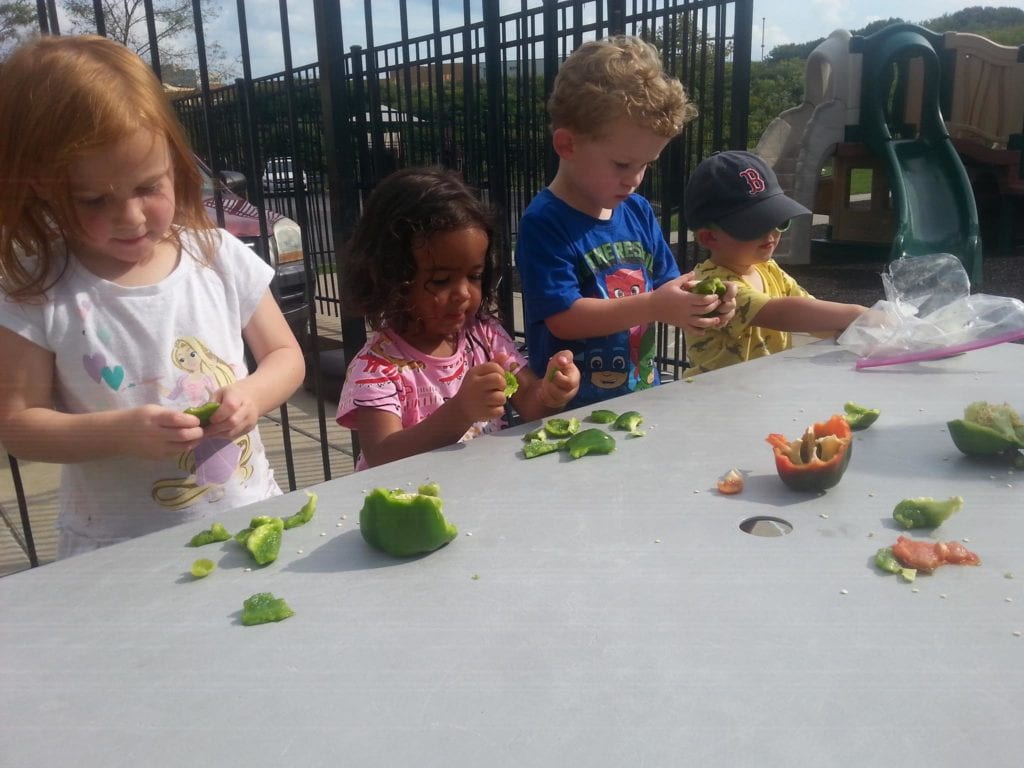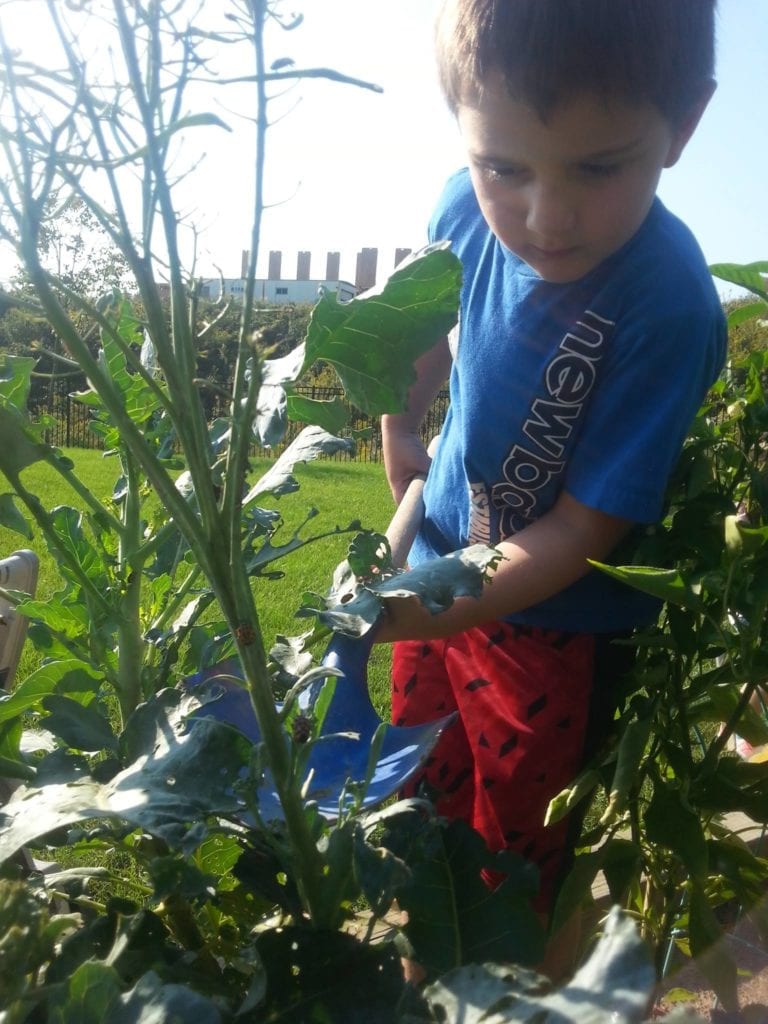 Gardens have the ability to naturally captivate our attention, lure us to observe and notice details, and make us think, wonder, and appreciate the giant world around us. We're ecstatic about the progress we're making and can't wait to share updates about Garden Season 2019! Stay tuned!