« Back to News
September 20, 2017
Doodle Bugs! Elevates Tech Curriculum with New Full STEAM Ahead Program!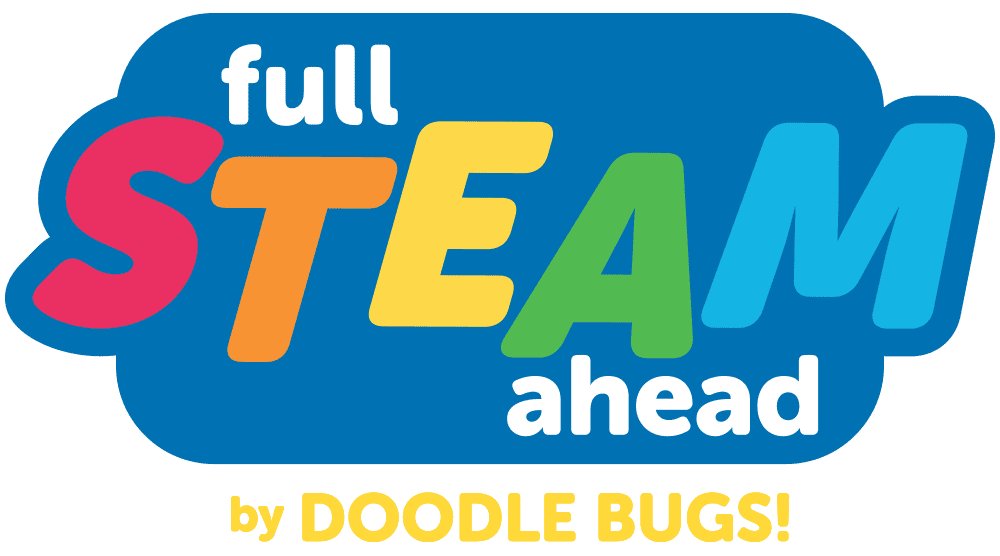 When you think about your child's first birthday, chances are good that your memories (and your photos!) captured a little one who was more interested in the wrapping paper and boxes than the actual gifts. Later, you saw that same interest in sticks or puddles while at the park, and in "boring" objects like your keys, some Scotch tape, or a broom, while at home.
In any setting, when you observe children's play, it becomes obvious that young children are natural scientists, engineers, artists, and mathematicians. Curious minds approach new materials and situations with an "oooh, what can I do with this?" mentality and that inquiry encourages critical thinking and lots of creative expression. (More often than not, it usually results in a big mess, too!) Especially in their early years, children are naturally poised to embrace the process of learning through play.
With a commitment to providing learning environments and curriculum that supports that natural inclination toward curiosity and creativity, Doodle Bugs! is always looking for new ways to enrich children's learning experiences. Over the past year, our Education Team has given specific attention to enhancing our program offerings in Science, Technology, Engineering, the Arts, and Math; we're excited to celebrate the debut of Full STEAM Ahead!
What is STEAM?
STEAM is an approach to learning that promotes curiosity, inquiry, and critical thinking:
SCIENCE is wondering how things work. This means observing and experimenting, making predictions, sharing discoveries, and asking questions to make sense of the natural world.
TECHNOLOGY is making things work. This means being inventive, identifying problems, and using a variety of tools.
ENGINEERING is solving problems. This involves using a variety of materials, designing and creating, and building things that work.
ARTS are creative ways of thinking and doing. The creative arts include music, dance, dramatic play or theater, puppetry, and visual arts.
MATH is developing number sense and understanding logic. This involves sequencing, patterning, and exploring shapes, volume, and size.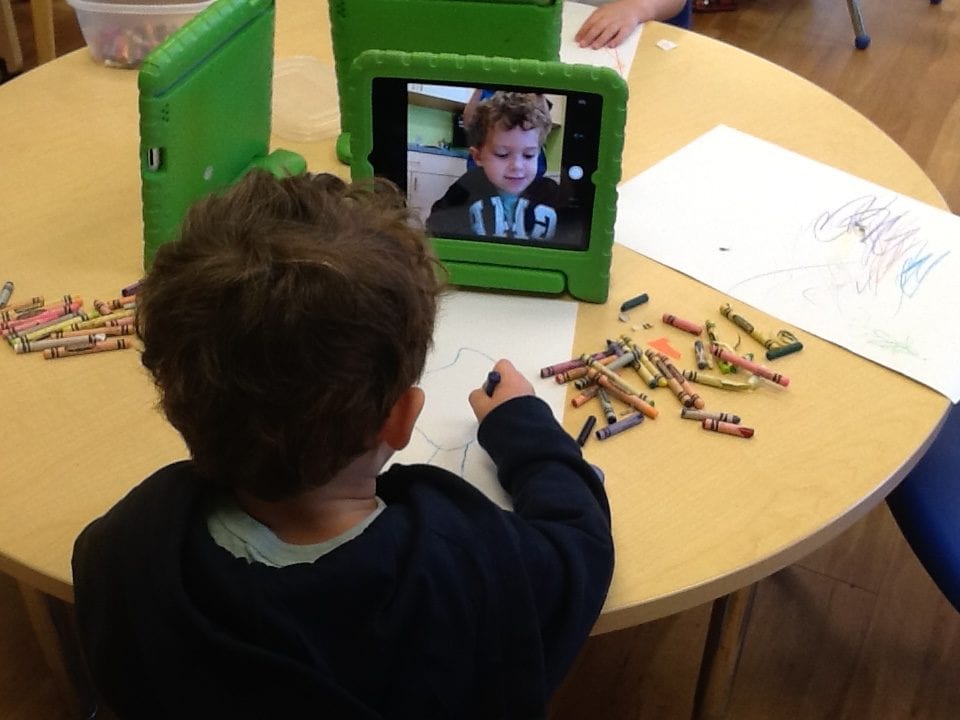 How does STEAM curriculum benefit young learners? Through STEAM, children take the lead in exploration as teachers guide and support their learning. This facilitation encourages children to explore new materials, to gain a practical introduction to the scientific method, and to engage in lots of creative exploring, experimenting, and skill-building. In the process, children learn communication skills, build early math and science vocabulary, practice emerging leadership skills, exercise creativity and problem solving, and are exposed to organizational skills as they gather, sort, and analyze information.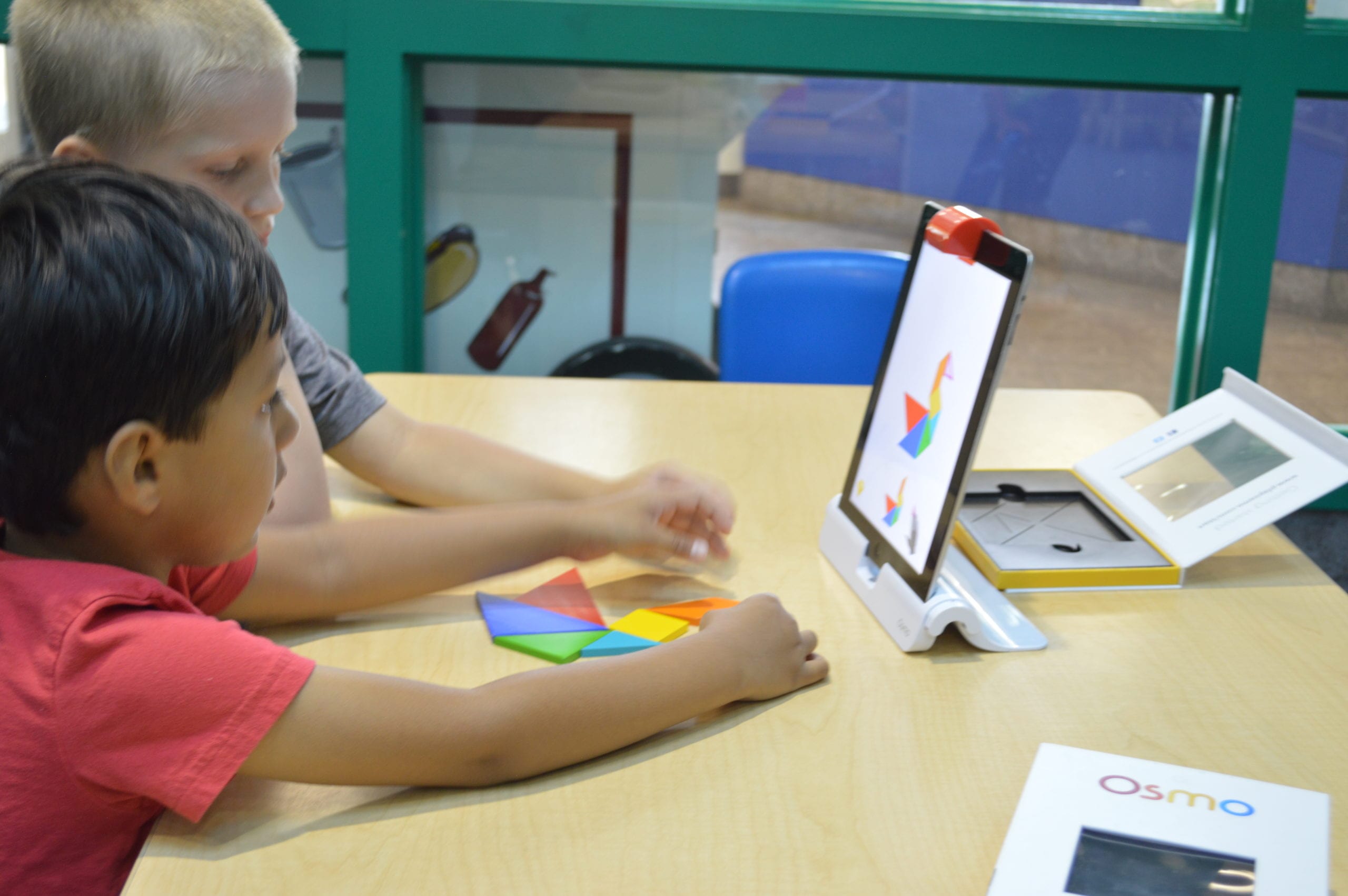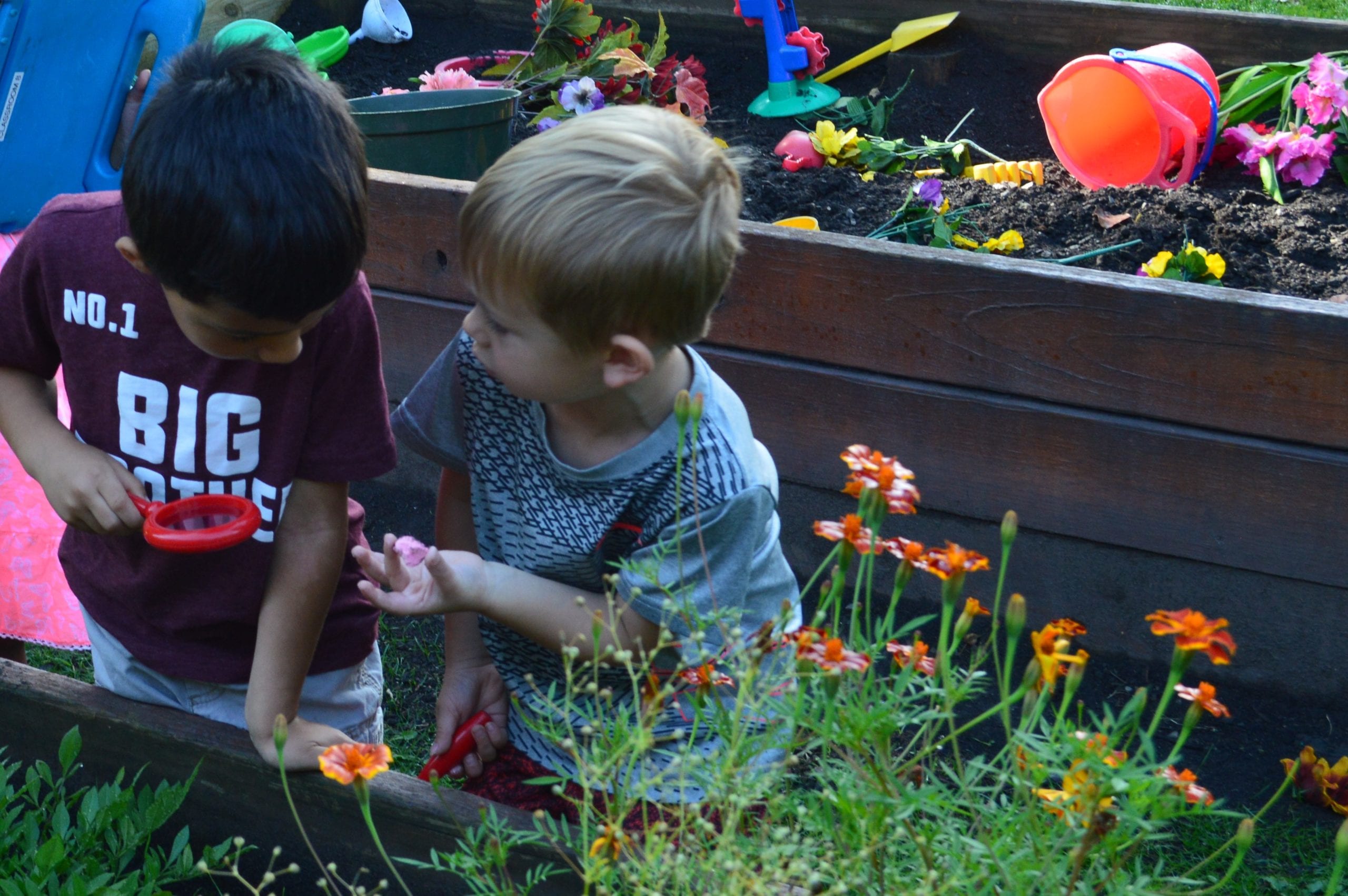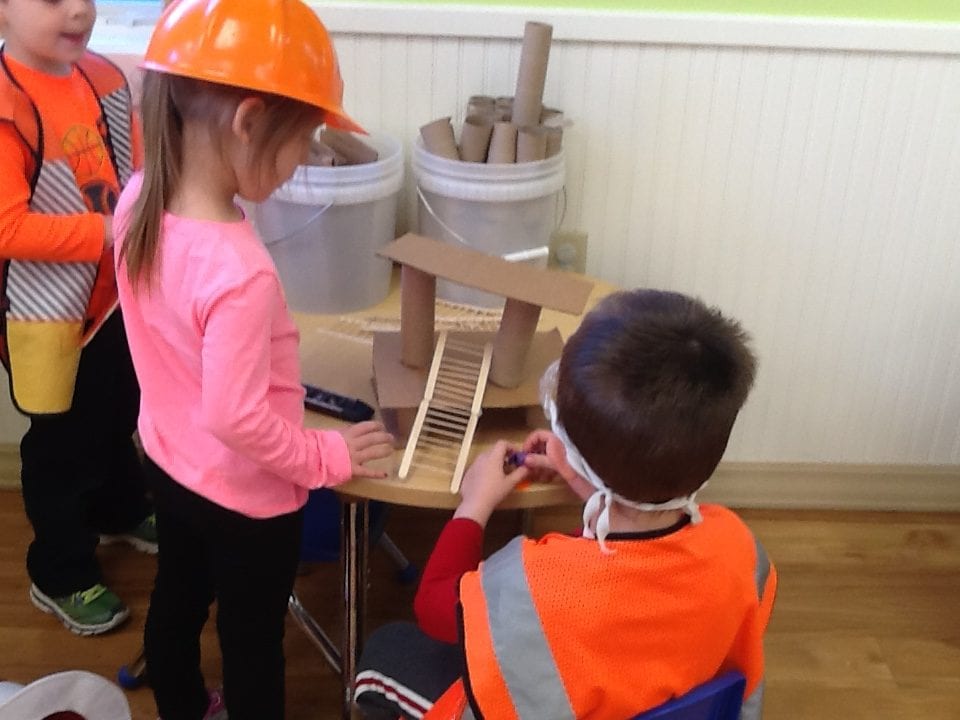 How does implementation of Full STEAM Ahead look in Doodle Bugs classrooms? STEAM beautifully complements our existing play-based learning philosophy. Features of Full STEAM Ahead include:
Maker Stations – These are new learning center experiences, embedded in lesson plans as shown here. These centers include new classroom materials
Go Gardens! – This is an added focus on both the science and the art of gardening, embedded in our lesson plans.
Expert Workshops – These are collaborations with outside vendors and special STEAM Lab sessions hosted by the Education Team. These sessions are scheduled for each center throughout the year, beginning in October.
OSMO – This innovative tool turns technology into a social, creative experiment that exercises an assortment of skills ranging from letter and number fluency to higher-order thinking skills.
Home/School Connections – These are examples of activities families can repeat or extend at home, embedded in the monthly Classroom Connection letters and shared in blog posts throughout the school year. We'll share recommendations for no-cost and low-cost apps, too. Here are a few free options to get started with:
We're excited to more purposefully combine the elements of STEAM in ways that fascinate, engage, and stretch young minds. The more opportunities they have to exercise and fortify these emerging skills and abilities at this developmental stage, the stronger their futures can become.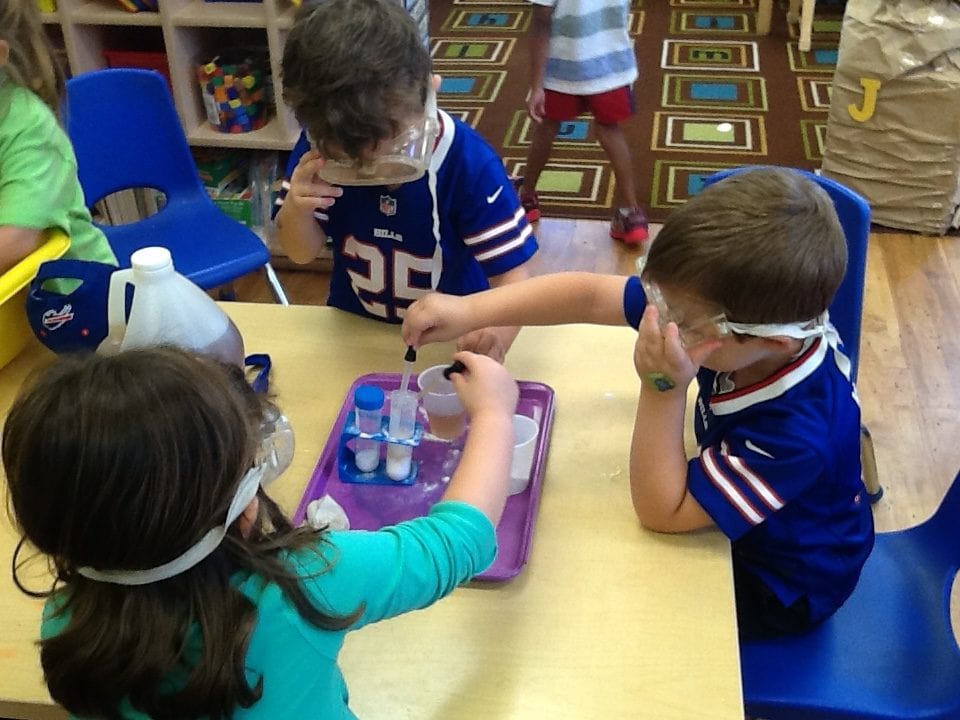 If you're interested in diving deeper into the global movement towards STEM and STEAM curriculum, we suggest the links below: