« Back to News
June 13, 2018
Building Community: The Art of Teaching Social Skills, Encouraging Independence, and Maintaining a Positive Environment
by Lauren Wierzbicki, Education Specialist
What does "community" mean to you?
Doodle Bugs! is a community. We welcome new children, new families, and new teachers with open arms. We work together and grow together as a team. Our early childhood learning environment strives to create and maintain a place where children, families, and teachers feel safe, valued, accepted, and empowered to contribute in positive ways. Adults have a good understanding of what it takes to build community, but you might be wondering – how do we teach children?
It all starts with us, the adults in their lives. We, parents and teachers, have an amazing responsibility to help each child in our care develop the important life-skills that they need to cultivate their community. Children aren't born with these skills, and need to learn them the same way the need to learn how to walk and talk – teaching children these skills will help them learn how to solve their own conflicts, share, and take turns, ultimately making every child who feel safe, secure, and loved.
These are practices that we follow in the classroom – but many of them can be applied at home too.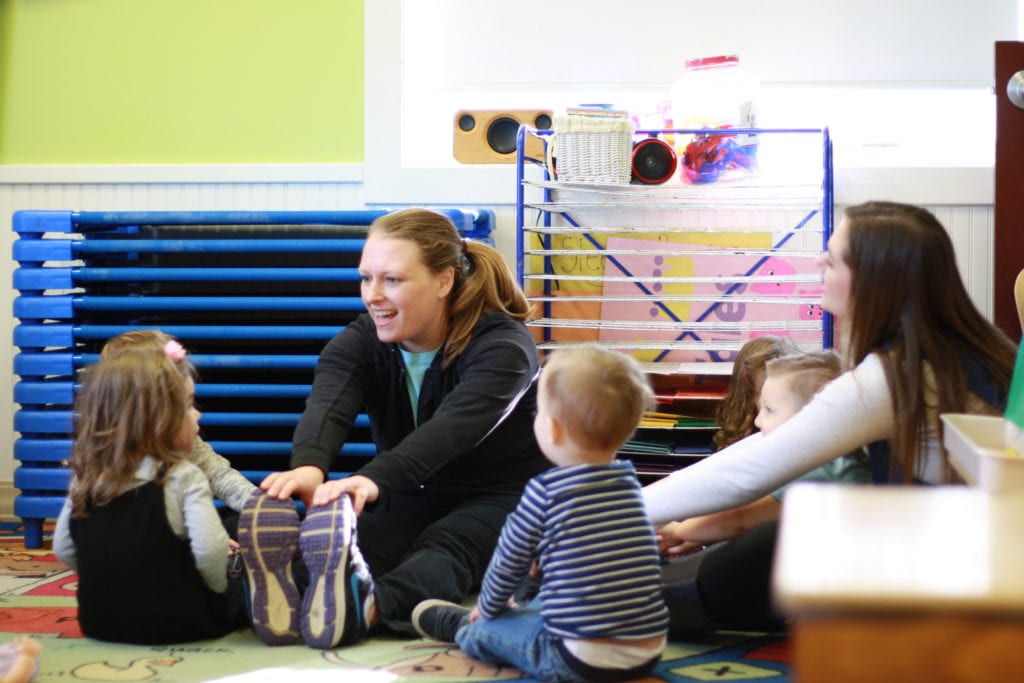 How can you teach social skills?
Play turn-taking games: The ability to "share" develops later in the 3-5 age range, but it's never too early to teach turn-taking, a precursor to sharing. This will help children learn that sometimes they have to wait to have a turn with a toy, and that there are ways to positively communicate that they'd like a turn. "Can I play with that when you're all done?"
Offer plenty of activities that don't require sharing or waiting! This encourages friendship development, and the establishment of positive relationships between children. Music and dance are great group activities that get children having fun and interacting with each other!
During group activities, make sure to include each child by name. This helps them feel like a part of a community, as they learn to be a member of a group.
Establish group meal times as social times for children to talk and enjoy the company of others. Infants and 1 year olds can also benefit from social meal times; if their high-chairs are turned to face each other, you're setting the children up for natural interactions!
Encourage children to welcome new peers and show them around! The eldest children in a classroom take pride in knowing classroom routines, the learning centers, and every friend's name. Encourage their independence and budding social skills by giving them opportunities to "teach" a friend about something in the classroom. These moments turn into meaningful connections with a new friend, helping new children feel safe, valued, and loved.
Children do what they see: In every conversation and every action, adults are serving as role models for the children in their care. Children will imitate the kindness that they see.
How can you encourage independence?
Getting Dressed
In the summer months, provide time for children to learn how to dress themselves to go outdoors by putting on their sun hat, bathing suit and water shoes.
Invite children to try putting their own smock on during art or messy play.
Let children try to re-dress themselves whenever they need to change clothes – like after outdoor waterplay in the summer months!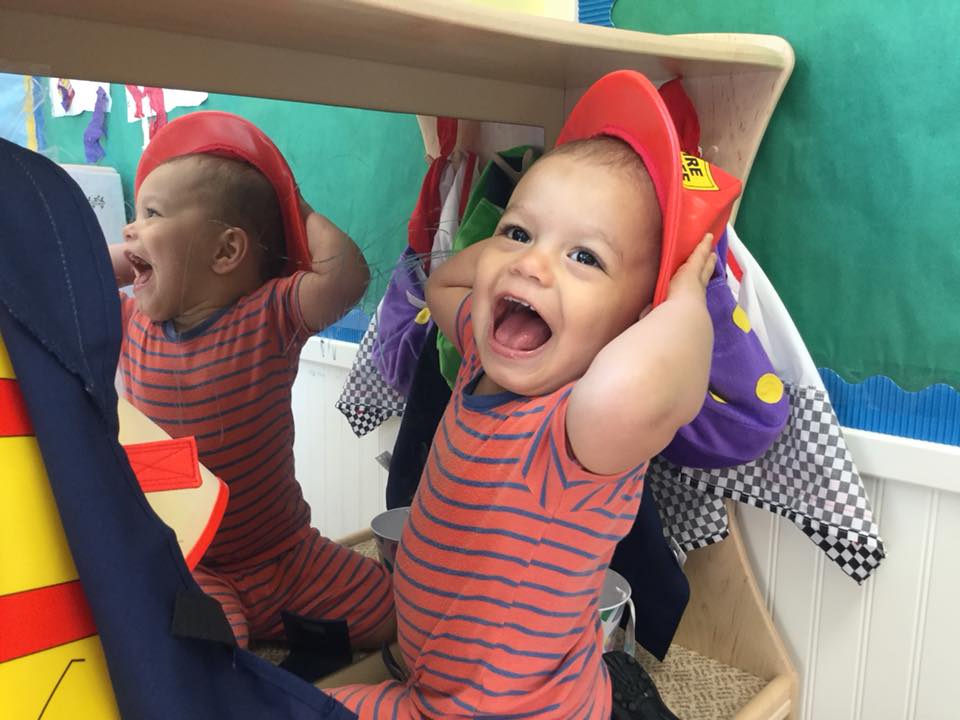 Clean-Up Time
Invite children to use handheld brooms and dust-pans to clean up their own mess – it will encourage responsibility and independence at an early age.
Show children how to clean up spills with paper towels and give them a chance to try. This also helps build an understanding of cause an effect – when this happens, here's the best way to respond.
Make sure your toy bins are clearly labeled with pictures – children can't put toys away on their own if they don't know what goes in the bin!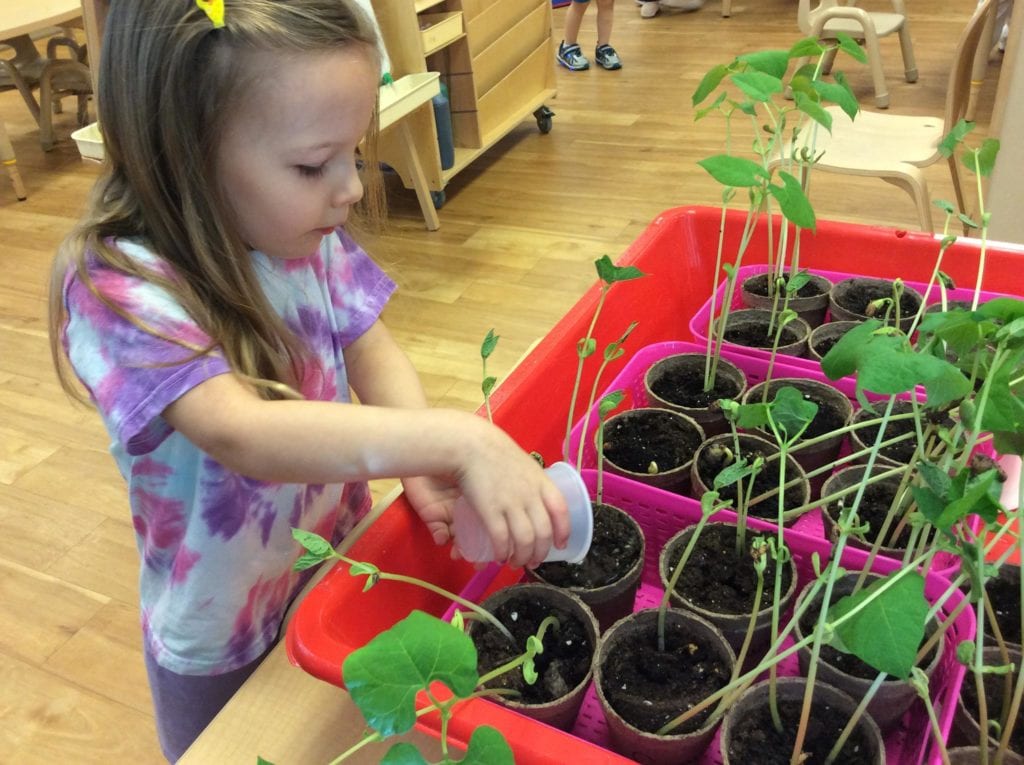 Meal Times
Always provide children with a cup for their drink, utensils, plates, and napkins! Even young toddlers can practice using an open cup with a small layer of water or milk at the bottom. Teachers can demonstrate (or ask a peer to demonstrate) how to hold the cup with two hands and slowly lift. Sure, some toddlers may also want to find out what happens when they tip it over. It's okay, that's a part of the process, too! "Oh no, the water came out and now you can't drink it. I'll help you get a paper towel to clean it up. Try drinking it next time instead." Learning how to eat is such an important life skill and Doodle Bugs! is an optimal environment to learn.
Invite older children in an infant classroom to sit at the table. Repetition is key!
Provide a mirror for children to see their own face and practice wiping it clean after they eat.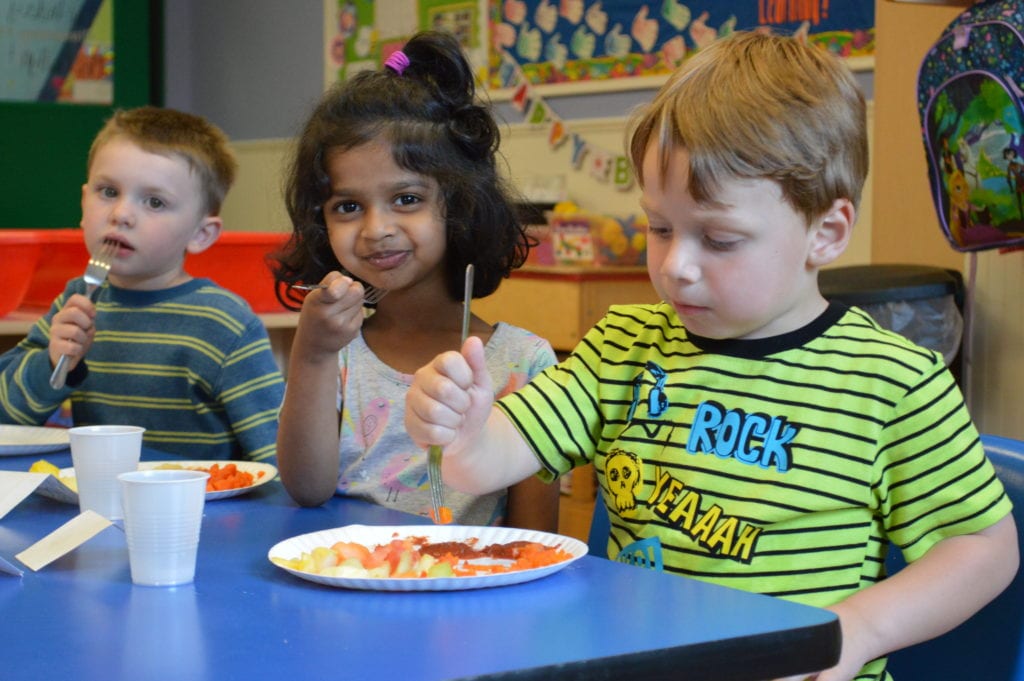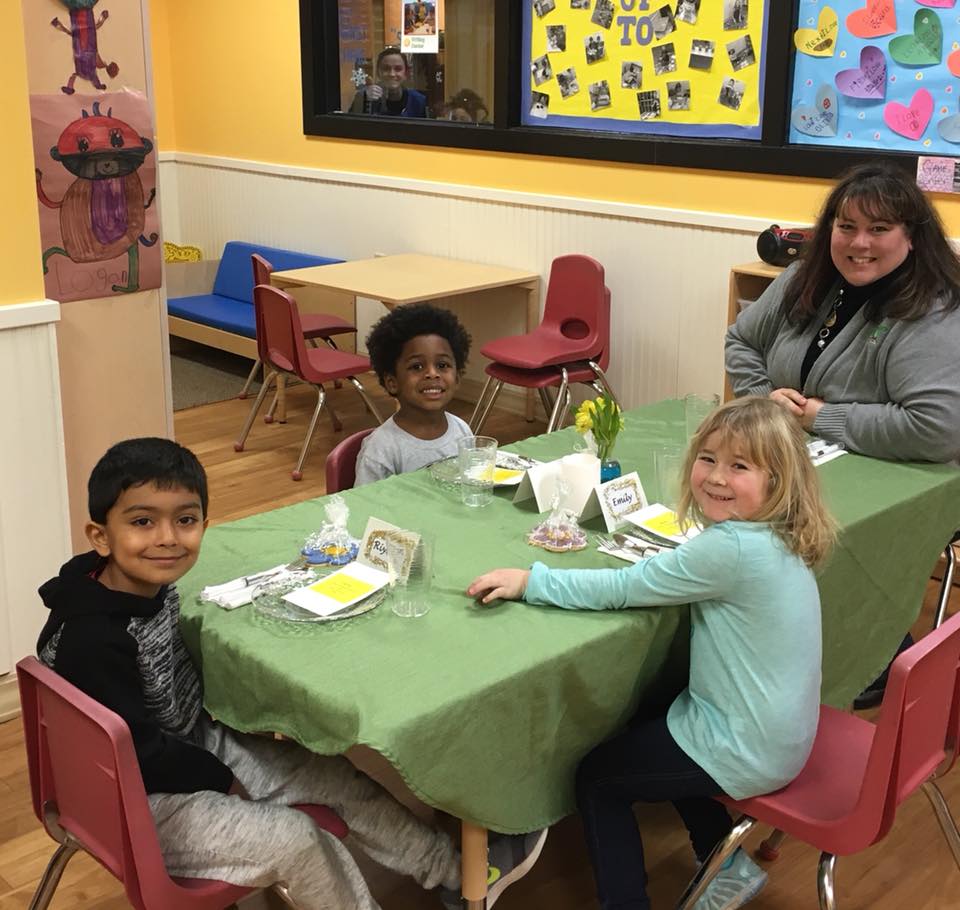 During Play & Centers
Encourage children to make their own decisions about where they want to play and how they want to play with the materials, as long as their ideas align with our classroom rules, "Be Safe" and "Be Kind".
Make your Circle Time interactive! Children love to have responsibility and a helper role.
Encourage your children to use tools and materials independently. You're helping to develop tons of fine motor and gross motor skills, as well as critical thinking and problem-solving.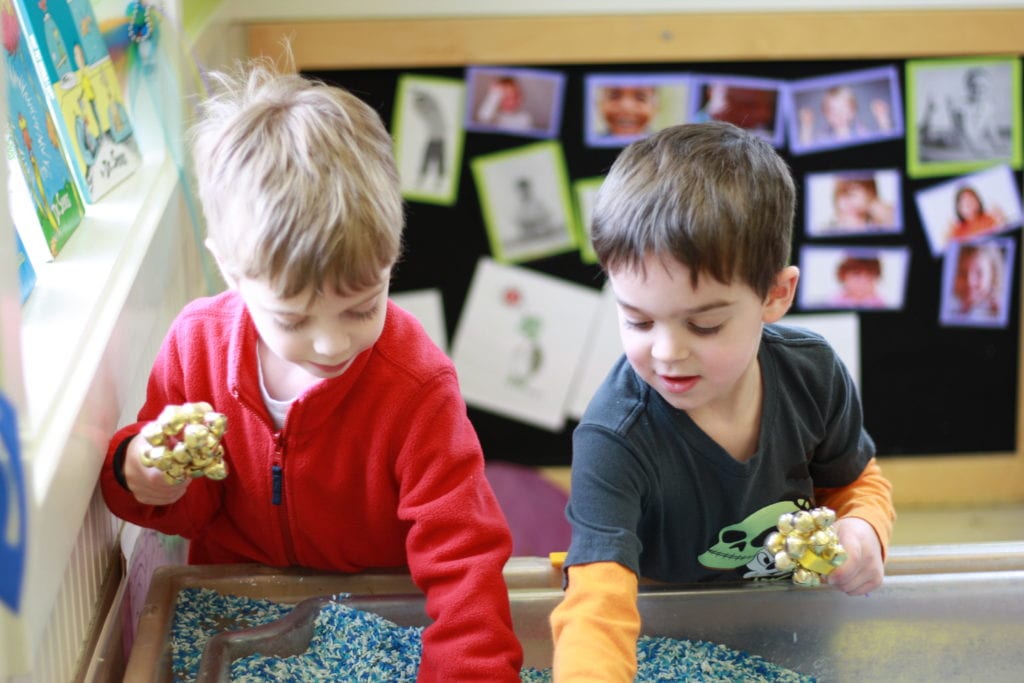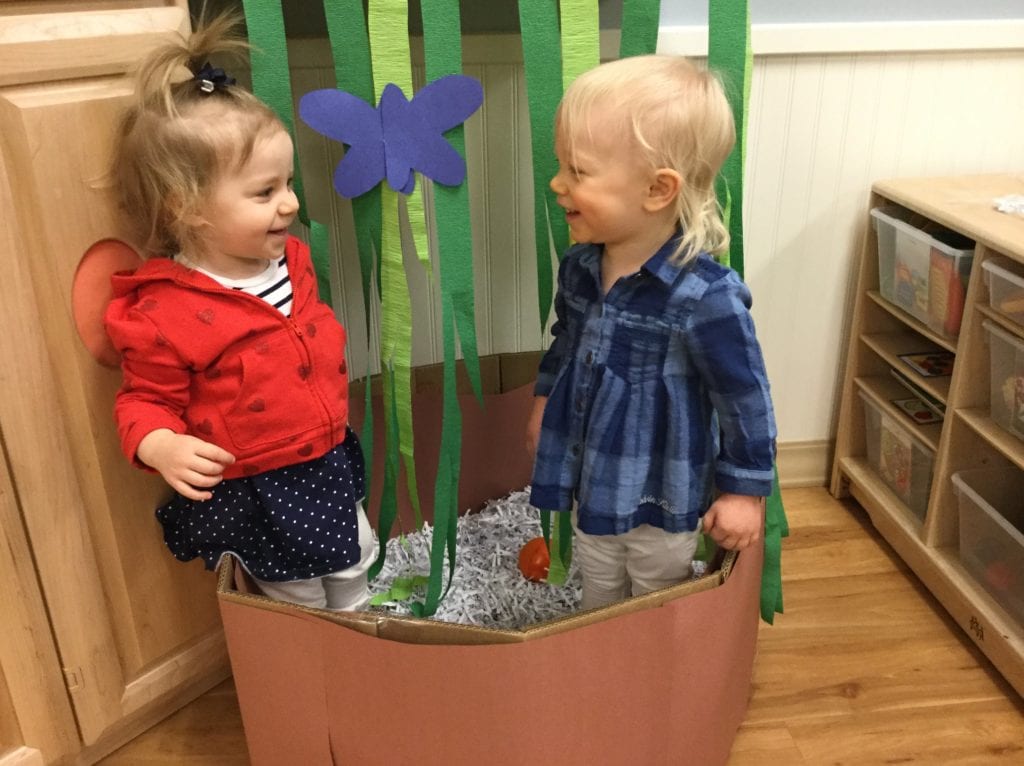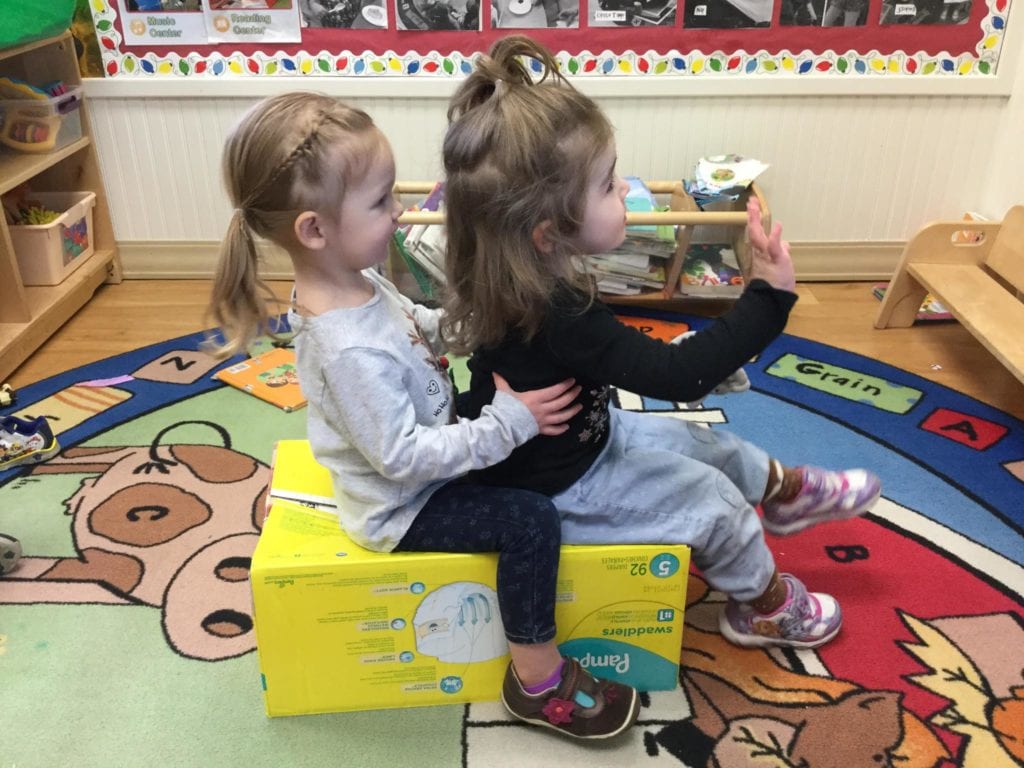 The most important thing about encouraging independence is being responsive consistent in your support. "You are working so hard to get your gloves on! It takes time to figure it out. Keep trying and let me know if you need my help." Verbal support helps a child learn persistence, and lets them know that trying is just as important as succeeding.
Teaching children social skills and encouraging independence helps them build confidence, encourages them to try new things, nurtures their curiosity and initiative, and also inspires them to teach each other! When we set a foundation of working and learning together – we create a healthy sense of community, which lasts a lifetime.